Sister organisations

CONSUMER EDUCATION & RESEARCH SOCIETY, AHMEDABAD
… Protecting Consumer Rights
In 1986, CERC promoted Consumer Education and Research Society (CERS) as a membership society to share some of its expanding activities.  The  same year the Consumer Protection Act and  the Environment  Protection Act came into being, giving a  spurt  to  the  country's consumer  protection movement. The action arms of CERC for consumer protection are CERS and Testing Organisation for Research in Chemicals and Health Hazards (TORCH) (the in-house laboratory), which carries out the bulk of the centre's activities.
Complaints Handling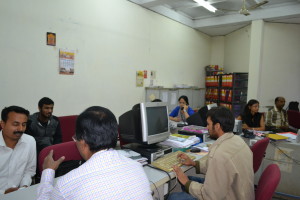 The Complaints Cell is the backbone of CERS. The society receives complaints from all over India mainly related to defective products and deficient services. The major categories of complaints are regarding mediclaims, financial services and investments, telephones and mobile network, internet services, housing, electrical and electronic products and vehicles.  Of late, complaints related to online shopping and cyber crime are on the rise.
The main objective of the Complaints Department is to bring about a just and fair solution to the complaints. It tries to settle complaints by adopting a conciliatory approach which includes mediation, arbitration and negotiations. When all such methods fail, we resort to litigation. In such cases a nominal charge is taken from consumers depending on the stake involved.
The department resolves majority of the complaints by contacting the parties over phone, through correspondence and by calling both the parties to the CERS office. The complainant is always advised to exhaust his or her own avenues before approaching us. Speedy and out-of-court settlement is the basic objective of this cell.
The Customer Care cells of various organisations sit up when CERS registers a complaint, and big business houses see a formidable adversary in CERS when it takes a position contrary to theirs.
Use of Law
CERS pursues litigation before courts and commissions for promotion and protection of consumer interest. It offers legal advice, integrates subject and legal research and moves court as a last resort. The Legal Cell examines complaints not settled through mediation and arbitration, drafts new Bills and prepares legal documents and case studies. CERS was the first in the country to use law and courts during 1978 to promote and protect consumer interest.
The Consumer Protection Act 1986, the decade's most significant legislation, which provides quasi-judicial machinery in the form of the National Commission, the State Commissions and District Forums, is being used by CERS to the maximum. Be it a small claim or a big one, CERS has gone to these fora for justice. It could be a refund of Rs 3 on a phone bill, a school teacher's claim of Rs.250 against a laundry for damaged trousers or a claim of Rs. 5.16 crore against the Municipal Corporation. CERS has some of the best lawyers in the country to take up its cases.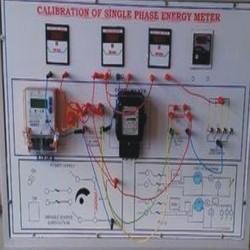 The primary objective of CERS is to provide consumers quick, cheap and effective remedies and render justice according to fairness rather than legalities, and more importantly, ensuring accountability and evolution of law. CERS not only takes recourse to existing law, but also contributes to the amendment of existing laws and even enactment of new laws.
The other two major activities of CERS are the consumer magazine it publishes – 'Grahak Sathi' (which is described in detail later) and the Energy Cell. The Energy Cell of CERS conducts extensive complaints resolution and advocacy activities. Not only does it seek to bring justice to electricity consumers in individual cases, it also protests vociferously against inappropriate policy actions of the regulatory authorities.
_____________________________________________________________________________________________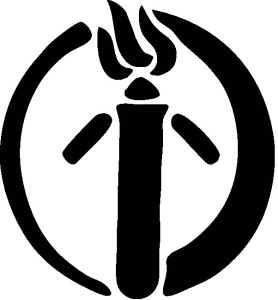 TESTING ORGANISATION FOR RESEARCH IN CHEMICAL AND HEALTH HAZARDS (TORCH), AHMEDABAD
…Safeguarding Consumer Rights
CERC set up the country's first independent Consumer Product Testing Laboratory in 1994 to undertake on its behalf comparative testing, ranking and evaluation of consumer products, which include:
Food products
Pharmaceutical products
Domestic electrical appliances and energy-efficiency testing
Personal care products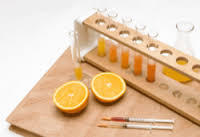 CERC buys products directly from the market, checks against standards laid down by the Bureau of Indian Standards (BIS), the Food Safety and Standards Act, 2006, Indian Pharmacopoeia and against claims made by the producers. It further compares the products against parameters that are important from a consumer's point of view.
From 19 January 2002, CERC has added a new dimension
of energy consumption testing for the following categories viz. cooling products (air-conditioners, refrigerators, water coolers and desert coolers), motors and pumpsets, fans (ceiling, pedestal, exhaust and table), lightings (compact fluorescent lamps and tubelights, GLS lamps, ballasts and other domestic electrical appliances) and heating appliances (electric irons, electric immersion water heaters, geysers, electrical radiators and electric stoves)
Products on Test
Food:Â  Food grains and their products, spices and condiments, dairy p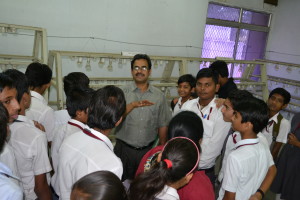 roducts like milk, butter and cheese, soft drinks and beverages, food additives, food contaminants (including pesticide residues and heavy metals), intravenous fluid, aflatoxins, packaged food products, including tea, coffee, tomato products, jams, pickles, canned fruits and vegetables and oils and fats.
Pharmaceuticals: Glucose, saline, antibiotics, analgesics, vitamins, tonics, distilled water, ayurvedic, intravenous fluid and herbal preparations.
Domestic electrical appliances and energy consumption: Dry batteries for flash lights, three-pin plugs and sockets, switches, fluorescent tubes, lamps, electric table fans and regulators, electrical irons, electric immersion water heaters, single-phase small ACs, universal electric motors, monoblock and submersible pump sets and cooling products (like air-conditioners, refrigerators, water coolers, desert coolers).
Personal care products: Hair oil, shampoo (both soap and detergent-based), hair creams,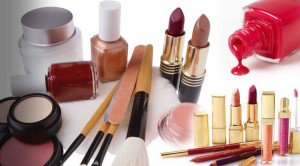 dyes, (both liquid and powder and henna powder), toothpastes, tooth powders, mouthwashes, tooth polish, intradent brushes, denture adhesive, gum astringent/paints, toothbrushes, dental floss and denture cleaning tablets/powders/solutions; skin powders, both for adults and infants, skin and shaving creams.