Counselling & Mediation
With almost four decades of counselling and mediating for the consumers and getting their grievances redressed, Consumer Education and Research Society (CERS) plays the role of a neutral intermediary. Â CERS is a registered Society under the Societies Registration Act (XXI) of 1860. The Society is promoted and set up by the Consumer Education and Research Centre (CERC), active in the field of consumer protection since 1978.
The mediation center of CERS comprised of
Grahak Suvidha Kendra
State Consumer Help Line
Consumer Advice Centre, and
Legal Cell,
Grahak Suvidha Kendra
Grahak Suvidha Kendra is the backbone of the center. The cell takes up the complaints from all over India mainly related to defective products and deficient services, includin
g financial services. The main objective is to bring about a just and fair solution to the complaints. It tries to settle them through mediation without court intervention. When mediation efforts fail, the cell resorts to litigation.
Speedy and out-of-court settlement is the basic objective of this cell.
You can contact the Grahak Suvidha Kendra from Monday - Saturday between 10:00 am to 5:30 pm on 079 27489945/46, 27438752/52/54 
or register your complaint on our website: http://cercindia.org/send-your-complaints/Â or email us on complaints@cercindia.org from anywhere in India.
Consumer Advice Centre
Department of Consumer Affairs (DoCA) has identified CERC as one of the Consumer Advice Centers in 2010. It is established with the technical and financial support from GIZ, Germany and Gujarat State Government under the project "Consumer Protection and Sustainable Consumption in India." Trained advisors provide advice over the phone and also address to the queries of consumers who visit in person. Online guidance is also offered to consumers. Consumers receive practical pre- and post- purchase advice for products and services.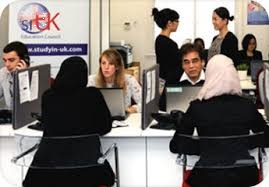 It provides guidance on reimbursement and redress mechanisms including updating information on legal avenues to enforce consumer laws. It also offers information on what to look out for when searching for specific products, on sustainable shopping choices, on how to avoid scams, and inform about their rights. Furthermore it also guides for those rights violated due to unfair trade practices or other means. CERC is also responsible for the establishment and operations of other CACs across Gujarat and co-ordinate activities of CACs, contributing their expertise and experience by providing staff and information material. There are 22 voluntary consumer organizations (VOCs) across the Gujarat state under the guidance of CERC.
CERC along with other CACs of Gujarat are posting regularly on the website about information on pre- and post- purchase advice given to the consumers and complaints received from consumers. Consumers can visit to www.consumeradvice.in to get more information on consumer advice network and can register complaint online.
Being a nodal agency, video conferencing facility is also set up at CERC to facilitate and interact with other CACs for expert advice on different consumer complaints.
The Consumer Advice Center works closely with the State Consumer Help Line.
State Consumer Help Line
The telephone-based helpline – the State Consumer Help Line (SCH)- helps the consumer regarding their complaints. It also advises them in their regional language i.e. Gujarati. Government of Gujarat has identified CERC as nodal center. It provides free guidance and advice to consumers across Gujarat. This is with regard to their grievances in products and services.
The toll free helpline number is 1800 233 0222 available on Monday-Saturday from 10.30 am to 5.30 pm   All states of India have their own local helplines (http://www.consumeradvice.in/)