Tata Capital returns 'lost' documents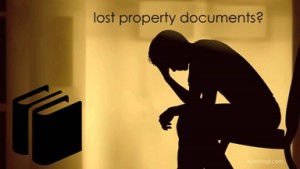 Dipak Kumar and his wife Ashu purchased a house taking a Rs. 37.79 lakh loan from Tata Capital Housing Finance Limited. They paid the EMIs regularly for three years. But, they felt that the interest rate was high and the services were bad. So, they shifted their loan to State Bank of India. After repaying the entire amount to Tata Capital, they requested that the original documents be returned. The company did not return the original deed of conveyance and registration receipts saying the documents were not to be found. They were assured that their documents would be traced and returned in 10 days. But, even after five months of follow-up, this did not happen.
Tata Capital did issue an affidavit and published it in a newspaper, but it had mis-spelt Ashu's name and there were other discrepancies. SBI informed Dipak that if he did not submit all the required documents for the loan, they would increase the rate of interest. Distressed, Dipak approached Consumer Education and Research Society (CERS), Ahmedabad for help. In less than two months, Dipak informed us that due to our intervention, Tata Capital had (magically) traced his original documents and handed them over to him.
Tips
Keep a list and photocopies of the documents submitted while applying for a loan
Ensure that you get all the documents after repayment of the loan
If a document is missing, an official complaint should be lodged, with a copy to be retained by you
Airtel overcharges for portability, gives refund
Gautam Patel wanted to shift from Vodafone to Airtel. He applied for mobile number portability with Airtel and was asked to pay Rs. 250 as activation charges. Then he saw a press release from Telecom Regulatory Authority of India (TRAI) which said that only Rs. 19 can be charged for number portability. Citing this press release, Gautam wrote to Airtel, with a copy to CERS for refund of the excess amount. Continuous follow-up by CERS resulted in a positive response from Airtel. Gautam was informed by Airtel that the excess amount taken would be adjusted in his next bill.
Know the rules
 The process may take seven days and you will be charged a nominal feel of Rs. 19. After your number is ported you will be able to access all the services available. Once you have ported your number, you cannot port again for the next 90 days.