Early dinner may help shed body fat
Eating a very early dinner or even skipping dinner may help in shedding fat, according to a study published in Science Daily. Eating earlier in the day is beneficial as the body's metabolism functions optimally in the morning.
Participants were monitored over four days of eating between 8 am and 2 pm and four days of eating between 8 am and 8 pm. Eating early reduced hunger swings and increased fat burning during the night. It also improved the body's ability to switch between burning carbohydrates and fats.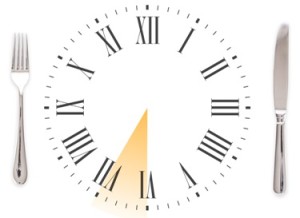 Test can predict if coma patient will wake up in a year
Scientists from Yale University have found a new way to measure the level of awareness in a person in coma and predict whether he will recover consciousness within a year, reports Current Biology. The indicator is the amount of glucose consumed by the brain.
Patients with glucose metabolism below 42% of normal brain activity appeared to be fully unconscious and did not recover consciousness at one-year follow-up. Nearly all patients with brain metabolic activity above this threshold recovered responsiveness a year later.