Posted by

CERC India

Posted in

April
Buying a dream home can turn into a nightmare
Learn about the common problems homebuyers face and what to do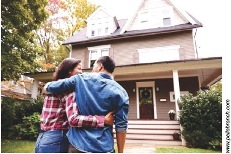 Six months after he booked a flat, the builder had still not given Rahul Jain the no-objection certificate (NOC) so that his loan could be processed. Meanwhile, Rahul read a notice in the newspaper saying there was a dispute over the property… 
Jatin Shah booked two plots of land for Rs. 5.92 lakh each. To his confusion, the location of plots was changed twice unilaterally by the developer…
As seen from the above cases, buying a home can bring its share of problems. Consumer Education and Research Centre (CERC), Ahmedabad recorded a 21% growth in complaints related to realty from 28 complaints in 2016-17 to 34 in 2017-18. CERC has addressed 140 complaints from homebuyers over the last five years. 
Common complaints
The most common one is inordinate delay in getting possession
Plot does not have non-agricultural (NA) land certification
Property titles are not clear
Sub-standard construction
Arbitrary changing of project plan
Non-refund of fees when booking is cancelled
Amenities promised in brochure not provided
Arbitrary collection of taxes
Non-provision of parking space
Dispute resolution 
A homebuyer who is the victim of the unfair, negligent or fraudulent practices of a builder can take the following actions:Â 
Resolve dispute with developer: While trying to settle the dispute with the developer, the homebuyer should keep a record of all communication in writing. If other buyers in the same project have similar problems, they should take up the issue as a group. 
File complaint before RERA: This is the authority set up under the Real Estate (Regulation and Development) Act, 2016. Â RERA is a special judicial body which is supposed to settle cases in 60 days. Under the Act, for five years any defects, structural or workmanship, will have to be attended to free of charge by the developer within 30 days of complaint.
Go to consumer court: The buyer can approach the consumer court within two years of the date on which the dispute arose.
File a civil or criminal case: Homebuyers can file a civil case in cases of breach of contract and also a criminal case for cheating, not responding to the grievance or poor quality of construction.
Take recourse to IBC: If the developer has defaulted, homebuyers can initiate proceedings under the Insolvency and Bankruptcy Code (IBC).
Approach CCI: In case where a homebuyer feels that the builder has used his dominant position leading to disadvantages to the buyer, he can approach the Competition Commission of India (CCI) to file a complaint against the builder.
Arbitration: This is an option if there is an arbitration clause in the builder-buyer agreement. It is not necessary to hire a lawyer and the procedure is less time-consuming. 
Welcome ruling
In a recent case, the National Consumer Disputes Redressal Commission (NCDRC) ruled that builders can't hide behind the clause in the builder-buyer agreement to pay Rs. 5 per sq feet per month as compensation for delay in handing over flats for an "unreasonable" period. Buyers have the option to seek higher compensation.
Tips for homebuyers
Do a background check on the builder. Preferably, go for a reputed builder. This way, you can be certain of the quality of construction. Also, the promises made are more likely to be kept. It is prudent to opt for a builder who is affiliated to a governing body such as CREDAI (Confederation of Real Estate Developers' Associations of India).
If you are opting for a loan, check your credit score and ensure it is adequate.
Ensure that the documents are in order. These include clear title, NA land certificate and permissions from relevant local bodies. Seek the help of a legal expert to verify land documents.
Check for availability of municipal water supply and for proper ventilation. Â Also, find out if there are problems related to waterlogging and sewerage.
Read the buyer-builder agreement thoroughly before signing. The terms of the contract are seldom in the buyer's interest. Insist on putting all important terms in writing in the contract including common amenities and withdrawal terms. 
Sources: The Times of India, Hindu Business Line, Economic Times, Financial Express