APR-20 : AROUND THE WORLD
Posted by

CERC India

Posted in

APRIL
US
Emotional well-being of women affected by diet
Balanced diet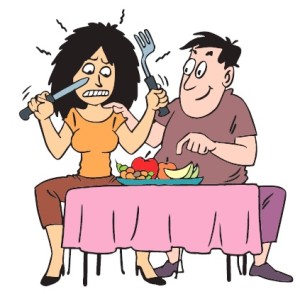 Women are less likely than men to experience mental well-being unless they follow a balanced diet and a healthy lifestyle. They require a more nutrient-rich diet than men to maintain positive emotional well-being, according to a study. A high-energy nutrient-dense diet supports brain anatomy and functionality.
The study, published in the journal Nutritional Neuroscience, says that women may need a larger spectrum of nutrients to support mood, compared to men. This may explain why women are twice more likely to be diagnosed with anxiety and depression as compared to men.
Food for thought
 
SOUTH KOREA
'Low' and 'no sugar' claims in the spotlight
 Bitter truth
The South Korean Ministry of Food and Drug Safety (MFDS) has announced tightened food labelling and advertisement standards with sugar and other 'negative content' claims receiving significant attention. The aim is to provide clarity to consumers.
'Low' or 'no' sugar claims are no longer allowed, except under strict conditions: less than 5g per 100g or less than 2.5g per 100ml of food for 'low-sugar' claims, and less than 0.5g per 100g or 100ml of food for 'no-sugar' claims. Terms such as 'natural sugar' have also been disallowed for being misleading. More specific labelling of sweeteners has been directed in the new regulations.
Clarity for consumers
UK
'E-babies' to become the norm by 2037
Online dating 
These days meeting and falling in love in the real world has become less common. With more and more people turning to the internet to find love, e-babies are here to stay. By 2037, more babies in the UK will be born to parents who met online than offline.
The online dating process has become streamlined and it is easier to find someone who matches your criteria. By 2030, in the UK, more than 50% of relationships will begin online. Research indicates that online dating gives people confidence and makes it easier for introverts to find a partner.
Meeting your match