Posted by

CERC India

Posted in

APRIL
NCDRC pulls up State Commission for dismissing medical negligence case
Amrit Raj, a minor was treated at Dhawan Surgicare and Multi Specialty Hospital, Ludhiana, for fracture in the left arm. Soon after, gangrene developed and the minor's arm was amputated below th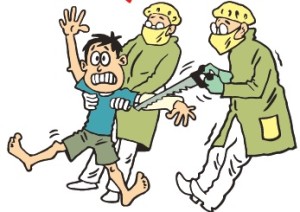 e elbow. The minor's parent filed an appeal with the State Commission alleging medical negligence by Dhawan Surgicare and the doctors.
The Commission asked for a report from the expert body of doctors from PGI Chandigarh to ascertain if there was any medical negligence. The three-member committee did not find any 'gross' negligence, based on which the State Commission did not admit the complaint and dismissed it at the state of hearing only.
An appeal was brought before the National Commission. Â It reprimanded the State Commission saying that a complaint, containing clear allegations of medical negligence/deficiency in service, should be admitted and adjudicated on merit as per due procedure. It should not have blindly relied on the expert report and should have examined the matter to arrive at reasoned findings.
It also noted that the word "gross" in the phrase "any gross negligence" in the expert report was significant. If no medical negligence was there, "gross" should ordinarily not have been included in its opinion.
Verdict
The National Commission set aside the order of the State Commission and directed it to admit the complaint, issue notice to the opposite parties and proceed with the adjudication of the case on merit as expeditiously as possible, preferably within six months.
Point of law
No Consumer Protection Forum can express its lack of expertise and blindly rely on an expert report without understanding the matter in its entirety and dismiss a complaint.
[Source: The order of the National Consumer Disputes Redressal Commission, New Delhi dated 17 October 2019 on First Appeal no. 1382 of 2017]
Forum directs National Insurance to pay full claim amount
Gautam Shah held a mediclaim policy from National Insurance Company since last 30 years for Rs.  1.5 lakhs each for himself and his wife.  In January 2016, his wife Tarika took treatment for dilation and curettage with hysteroscopy at an expense of Rs. 26,944. The TPA deducted Rs. 1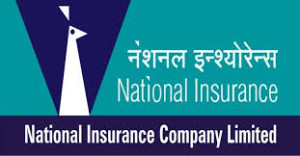 6,328 and paid Rs. 10,616 against the claim. It said that a maximum of Rs. 8,000 was payable for day-care procedure. It cited terms and conditions of the policy for deductions saying that claim included expenses for diagnostics and investigation, which were not payable. Moreover, it was an outpatient procedure not requiring hospitalisation and hence deduction was made.
Gautam approached CERS, which filed a complaint before the Forum for deficiency in service. It appealed for payment of deducted amount of Rs. 16,328 and compensation for harassment and legal costs. It was argued that if mediclaim for day-care procedure was not payable, then Rs. 10,616 would not have been paid. Hence the full claim amount should be paid. Moreover, the insurance company could not give evidence for reasons cited for deduction.
 Verdict
The Forum directed the insurance company to pay the deducted amount of Rs. 16,328 with 8% interest and Rs. 2,000 as compensation for mental harassment and towards legal costs.
Point of law
An insurance company cannot make arbitrary deductions from a claim citing reasons which are not clearly specified in the terms and conditions of the mediclaim policy.
[Source: The order of the Consumer Disputes Redressal Forum, Ahmedabad city (main) dated 11 September 2019 on Complaint No. 248/2017]