CERC impact: FSSAI for small packs of edible oil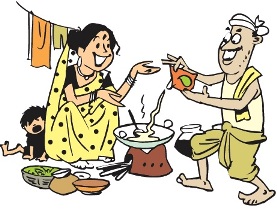 The Food Safety and Standards Authority of India (FSSAI) wants edible oil manufacturers to bring out their products in smaller packs which daily wagers and rural buyers can afford. FSSAI has also proposed to the government to have a differential duty on smaller packages.
It is to be noted that CERC had made a representation to FSSAI requesting it to ensure that smaller size packs of edible oil are made available for the economically weaker sections of society. This was after it tested loose samples of groundnut oil and found rampant adulteration.
Centre to issue advisory on service charge 
The government plans to issue an advisory to states asking them to crack down on unfair imposition of service charge on food and drink bills, Food and Consumer Affairs Minister Ram Vilas Paswan has said: "Service charge does not exist. It is being wrongly charged. We have prepared an advisory on this issue. We have sent it to the PMO for approval."
The levying of service charge without seeking customer consent will reportedly be considered an unfair trade practice under the Consumer Protection Act.