CA – MAR 16 : CERS MEDIATES
Customer gets refund for defective Sony Xperia
The speaker of Nina Shah's two-month-old Sony Xperia Z3 (Model D6653) seemed defective as the sound was low. When Nina took it to the Sony service centre, the staff initially said dust must be the cause and they would clean the phone. She was asked to leave the phone for servicing. But later she was told that parts would need to be replaced due to electronic failure. This was not acceptable to her as the phone was a high-end smartphone costing around Rs. 50,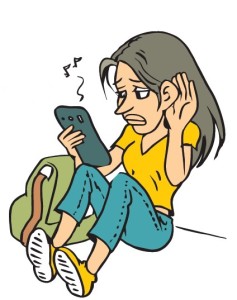 000.
She wanted a replacement and approached CERS for help. CERS escalated the complaint to higher officials, even writing to the managing director of Sony India. Constant efforts by CERS paid off and Nina rightfully got a refund.
 Tips
Don't accept repair and replacement as insisted by most companies
If you want refund assert yourself and pursue it
Go online to find how many consumers are facing  same problem and quote them in your communication with company
Use social media
Electricity consumer gets compensation
Paras Enterprises lodged a complaint with CERS stating that its meter was found slow when the vigilance team of Uttar Gujarat Vij Co. Ltd. (UGVCL) visited its premises. The defective meter was replaced after six months though it had to be done in 15 days as per rules. To make matters worse, the consumer got a notice demanding Rs. 2.25 lakh for recovery of amount due to slowness of meter!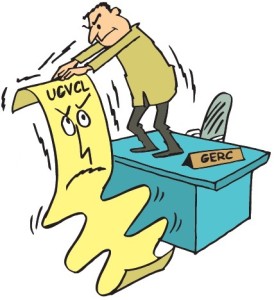 CERS directed the owner, Jayesh Mehta, to file a complaint with the Consumer Grievance Redressal Forum (CGRF) of UGVCL. The CGRF passed an order in favour of the electricity company. CERS filed an appeal before the Electricity Ombudsman arguing that there had been negligence and inefficiency on the part of UGVCL. CERS demanded compensation of Rs. 2,500 for the consumer.
The Ombudsman passed the order revising the bill amount imposing a penalty of Rs. 2,500 on the deputy engineer of UGVCL to be paid as compensation to Jayesh. As UGVCL delayed the payment, CERS lodged a protest with the Gujarat Electricity Regulatory Commission (GERC). Finally, a delighted Jayesh got the compensation and thanked CERS for its assistance and support. This is the first time in Gujarat that a consumer has got compensation from an electricity company!