Chyawanprash: Test Report
Chyawanprash: Tall claims distract from high sugar content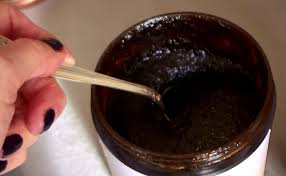 Chyawanprash, India's popular health food is supposedly packed with ayurvedic benefits. But can consuming it really make a significant improvement in your well-being? And, are the nutritional benefits worth the huge volume of sugar you consume with each serving?
What we did:  We lab-tested eight brands of chyawanprash to find out how much sugar and vitamin C each contained. The brands were Dabur Chyawanprash,Dabur Chyawanprash Mixed Fruit Flavour, Dabur Chyawanprakash Sugar Free, Baidyanath Chyawanprash Special, Baidyanath Kesari Kalp Royal Chyawanprash, Zandu Sona Chandi Chyawanprash Plus, Zandu Kesari Jivan and Organic India Chyawanprash. Two of the products, Zandu Kesari Jivan and Dabur Chyawanprakash Sugar Free, were not labelled as chyawanprash but were included as they have similar characteristics.
Sugar content : Sugar and honey play an important role in chyawanprash acting as a carrier for the herbs. All the products tested, with the exception of Dabur Chyawanprakash Sugar Free, are more than 50% sugar. Zandu Kesari Jivan (which also had the lowest vitamin C content) is a whopping 69.9% sugar, while Organic India Chyawanprash is not far behind at 69.8%.
At a recommended dosage of two teaspoons daily (20 g) you will be eating about 14 g of sugar a day in the name of health if you consume the last two brands. That is more than 50% of the recommended daily allowance of 25 g per day.
Why vitamin C is important : Chyawanprash traditionally contains amla as the prime ingredient, along with other medicinal herbs. It is said that amla, rich in vitamin C, is the basis for many of the claimed benefits such as anti-aging and immunity-boosting.
A major USP of this health spread is the vitamin C content. We found that this varied hugely between brands – from a mere 33.4 mg per 100 g in Zandu Kesari Jivan to 83.2 mg in Zandu  Sona Chandi Chyawanprash Plus. Fruits like oranges, amla and guava are good sources of vitamin C.
Claimed benefits: The brands made varied claims such as increasing immunity, resistance and metabolic activity, improving memory and concentration and rejuvenating the consumer. Allopathic experts say chyawanprash may be a useful supplement for young children who do not eat well and for old, ill and convalescing persons who do not have an appetite for regular food.
Nutritional labels: We found the nutritional labels confusing to read. They make it difficult for consumers to find out how much sugar they'll be consuming.