Posted by

CERC India

Posted in

DCMBR
Tanishq gives credit note for poor quality jewellery
Successful exchange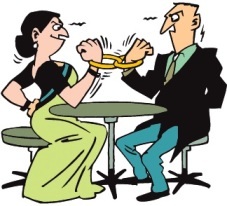 Minaxi Shah purchased gold and diamond bangles worth Rs. 1,12,960 from Tanishq. But in a few years, the colour of the bangles started fading. She went to the store to exchange the ornaments for a new piece of jewellery. After consulting the head office, the store offered Minaxi Rs. 20,000-Rs. 22,000 for the gold. She showed the staff all the original documents and said she wanted to check the price of the jewellery using the barcode. Tanishq did not budge.
Aggrieved, she approached CERS and on its advice sent a letter to Tanishq demanding a break-up of the valuation which would tell her the actual value of the gold. After constant follow-up by CERS with the head office, Tanishq finally responded. The staff told Minaxi that the bangles belonged to a unique collection with high making charges. Since they were over nine years old, the valuation break-up was not available. After much persuasion, Tanishq refunded Rs. 1,12,960 in the form of a credit note along with an additional discount of Rs. 2,000 on the exchange. "I am very thankful to your organization. With your kind help, my problem with Tanishq was sorted out which would otherwise have not been possible," said Minaxi.
Value for money 
Damaged Redmi phone replaced
 Alarming blast
Kamlesh Bhavsar purchased a Redmi Note 3 mobile (a product of Xiaomi) from TVS Electronics Ltd. It started giving him problems from day one. He visited the Xiaomi authorized service centre and got it serviced a few times. One day, to his alarm,the phone exploded.
Kamlesh sent a complaint to Xiaomi and marked a copy to CERS. CERS took up the matter with the company, which asked Kamlesh to pay Rs. 9,700 towards repair of the damaged phone.  But, due to CERS's intervention, Xiaomi replaced the phone by charging a smaller fee of Rs.5,000.
Company relents 
Tips
Improper voltage supply to the battery can overheat it, leading to an explosion. Avoid extended charging of your phone. Never leave it charging overnight.
Always use a battery and charger of the same brand as the mobile phone.