Unauthorized bank transactions: Protecting the customer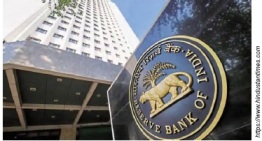 With a surge in customer grievances related to unauthorised bank transactions, the Reserve Bank of India (RBI) had reviewed the criteria for determining customer liability last year. It laid down new rules in a notification dated 6 July 2017. Considering how significant these rules are in the digital age today, we are describing them in detail below:
Mandatory SMS alerts: SMS alerts shall mandatorily be sent to customers, while email alerts may be sent, wherever registered. Banks shall not offer facility of electronic transactions, other than ATM cash withdrawals, to customers who do not provide mobile numbers.
Banks should facilitate intimation: Customers should notify their bank of any unauthorised electronic banking transaction or loss or theft of payment instrument such as card, at the earliest. To facilitate this, banks must provide customers with 24×7 access through multiple channels (website, phone banking, SMS, e-mail, dedicated toll-free helpline, and others).
Immediate action: On receipt of report of an unauthorised transaction, banks must take immediate steps to prevent further unauthorised transactions in the account. It shall credit (shadow reversal) the amount involved to the customer's account within 10 working days.
Customer liability 
The burden of proving customer liability shall lie on the bank.
A customer's liability is zero when there has been fraud/negligence/deficiency on the part of the bank, irrespective of whether the customer has reported it or not.
When the loss is due to negligence by a customer, he will bear the entire loss until he reports the unauthorised transaction to the bank. Any loss occurring after the reporting, shall be borne by the bank.
In cases of third-party breach where the deficiency lies neither with the bank nor with the customer but lies elsewhere in the system, if the customer notifies the bank:
within three working days his liability is zero.
within 4 to 7 working days, his liability will be limited to the transaction value or an amount determined by the bank based on set rules, whichever is lower, subject to a maximum of Rs. 25,000.
beyond seven working days, the customer liability shall be determined as per the bank's board approved policy.
Source: RBI notification dated 6 July 2017