New TRAI rules for mobile number portability 
Easy come, easy go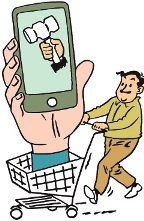 Revised mobile number portability (MNP) rules by the Telecom Regulatory Authority of India (TRAI) will be implemented on 16 December 2019. These rules, announced in December last year, seek to ease the process of portability from one operator to another for a consumer.
TRAI says that it has taken almost a year for implementation as the testing process needs to be thoroughly conducted and any issues need to be ironed out before the new MNP rules come into place.
No barriers
FSSAI launches 'Food Safety Mitra' scheme 
Compliance issues
The Food Safety and Standards Authority of India (FSSAI) has started the Food Safety Mitra (FSM) scheme to engage youth of the country with the food safety ecosystem at the ground level. A Food Safety Mitra, who will be professionally certified by the FSSAI, will mainly help small and medium food businesses with compliances related to the Food Safety and Standards Act, 2006 and Rules and Regulations. Depending on the responsibilities, there will be Digital Mitra, Trainer Mitra and Hygiene Mitra.
Food businesses, on the other hand, would be able to get trained service providers at fair prices which would lead to lowering of the cost of compliance. Registration for training can be done on the online portal https://fssai.gov.in/mitra/.
Be a friend