United India pulled up for denying claim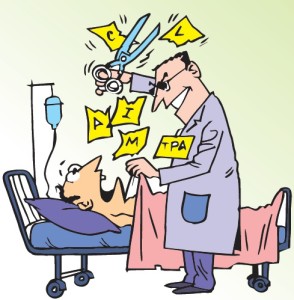 Narotam Patel had taken a Group Medical Floater Policy for Rs. 1 lakh from United India Insurance Co. Â During the validity period, he was hospitalized at Sanjivani Super Speciality Hospitals Pvt. Ltd. after sudden chest pain. He had to undergo heart bypass surgery and the medical expenses came to around Rs. 1.52 lakh.
Narotam submitted a claim for Rs. 1 lakh but it was rejected by the third-party administrator (TPA) Heritage Health Pvt. Ltd. on the grounds of pre-existing disease. The TPA contended that he had been suffering from diabetes for the past 18 years. This premise was based on incorrect  information given in the hospital record. Narotam immediately wrote to the insurance company clarifying that he had been holding the policy since 30 May 2007 and had developed diabetes only in 2008. A certificate to this effect was also issued by a doctor of Sanjivani hospital.
As there was no response from either the insurance company or TPA, Narotam approached Consumer Education and Research Society (CERS), Ahmedabad. A complaint was filed in the District Forum against the insurer for deficiency in service. 
Verdict
The Forum ruled in favour of the complainant and asked the insurance company to pay him Rs. 1 lakh with interest at 9%. In addition, it had to pay Rs. 3,000 for harassment.
Point of law
Insurance company liable to compensate consumer if it denies claim on wrongful premise of pre-existing disease.
Swiss airline fined for serving non-veg meal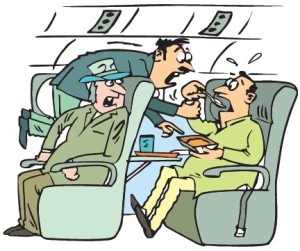 Amit Jaykumar Jain was flying from Zurich to Mumbai on Swiss International Airlines. He had booked a special vegetarian Jain meal. To his shock, he was served a non-vegetarian meal. He came to know about it after being alerted by a co-passenger. A legal notice was sent to the airline for deficiency in service but there was no response. Amit filed a complaint before the Mumbai District Forum demanding a written apology and compensation of Rs. 18 lakh as his religious sentiments had been hurt.
The airline contended that it was a case of human error. Moreover, the flight attendant had apologized and a vegetarian Jain meal was given subsequently. The Forum ordered the airline to pay Rs. 20,000 as compensation and Rs. 10,000 towards legal expenses. However, Amit was not happy with the compensation and appealed before the State Commission. Since it rejected his plea, he approached the National Commission. 
Verdict
The National Commission observed: "It cannot be said with certainty that the complainant consumed a morsel of non-vegetarian food. Thus, under the circumstances, the compensation awarded to the complainant seems to be reasonable…" It upheld the Forum's verdict and asked the airline to upgrade Jain from economy class to business class on any future flight.
Point of law 
If airline staff inadvertently hurt the religious sentiments of a passenger, he is liable to be compensated.