Posted by

CERC India

Posted in

JANUARY
Know what your credit card really costs you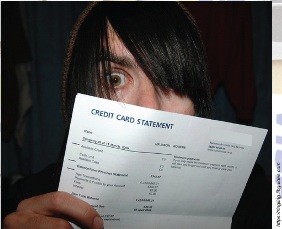 Swiping a credit card and walking away with an expensive purchase without paying upfront is a luxury many have today. But, as the popular saying goes: "There is no such thing as a free lunch". Credit cards involve several charges – some known, some hidden. Grahak Sathi tells you all about the charges – small and big – attached to your credit card.
Joining and annual fee: A'free' credit card probably means that the joining fee and annual fee have been waived for a year. But after that an annual maintenance fee will be levied.  Also, cards with bigger benefits tend to have a joining fee. It usually starts from Rs. 200 and can go up to Rs. 25,000. The annual fee ranges between Rs. 299 and Rs. 8,000.
Finance charge: Most credit cards offer a 20-50 day interest-free period. A credit card bill displays the total amount that is due and the minimum payable amount – typically 5% of the total dues. If you pay only the minimum payable amount, 2-4% interest rate is applied per month on the remaining amount which comes to a hefty 36-38% per annum. 
Late payment penalty: If you do not pay the minimum payable amount due by the due date you will be charged a late fee by your bank. For amounts between Rs. 500 to Rs. 20,000 the amount will be in the range of Rs. 100-600. 
Over-limit charge: Your credit limit is the amount you're allowed to spend on your credit card. Even if you cross your credit card limit by Rs. 1, you bank will charge you a minimum over-limit fee of Rs. 500 or 2.5% of the over-limit amount, whichever is higher. 
Cash withdrawal fee: Credit cards allow you to withdraw cash from ATMs but this option should be exercised only in emergencies. The transaction charges on cash withdrawal are as high as 2.5% of the amount. In addition, you need to pay interest on the cash. Cash withdrawals attract immediate interest unlike other credit card transactions.
Foreign transaction fee: Whenever a credit card is used for foreign transactions, whether online or at a point of sale, the bank levies a foreign mark-up fee. It ranges between 1.5% and 5% depending on the bank and the card.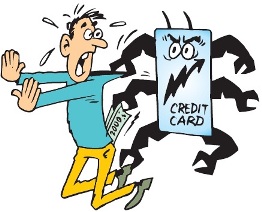 Cheque bounce or dishonour of ECS charge: If the payment on your credit card bounces, your bank will charge you a fixed rate of Rs. 300-350. If the bank sends a representative to pick up cheque or cash on the overdue account, another fee of Rs. 100 is added to your next month's statement.
Fuel surcharge: If you purchase petrol using your credit card, a certain percentage of the transaction value is subject to either 2.5% of the transaction or a flat fee of Rs. 10 to Rs. 25 depending upon the bank.
GST: Earlier, the service tax levied on credit card-related services was 15%. However, now GST is higher and stands at 18%.
Merchant charges: When you swipe a credit card the merchant has to pay a charge to the bank, card network and card issuing company. Some merchants pass on this cost to the consumer in the form of an additional cost ranging from 0.75%-2.5%. 
Bill payment fee: If you pay by cash at a bank branch or at the ATM you have to pay a cash processing fee of around Rs. 100. If you use an outstation cheque, you have to pay a processing charge of Rs. 25-100. The best way to pay the bills is paying online through net banking or mobile banking as no charges are imposed. 
In case you want a duplicate statement or have lost your card and want a new one there are charges for that too.
Credit card charges vary depending on the bank, card issuing company and the customer. If you are aware about all the charges you will able to use the card prudently and avoid stiff penalties and heavy interest costs. 
Sources: www.rediff.com, www.ndtv.com, www.businesstoday.in, www.livemint.com