July 17: AROUND THE WORLD
AUSTRALIA
How salt promotes passive overeating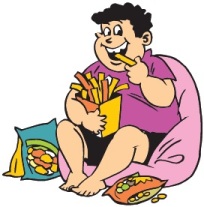 Highly processed salty, sugary, and fatty food has a big role to play in weight gain. When combined with fat, salt can override the normal ability of fat to promote a feeling of fullness, leading to passive overconsumption. This could explain why we tend to overeat salty, high-fat snack foods.
The link between overconsumption of food and its degree of saltiness is considered stronger than having a liking for sweet and fatty foods. Sensory researchers from Deakin University, Australia, recruited 48 healthy adults to take part in a tasting panel. Eleven percent more kilojoules were consumed when the meals eaten were high in salt.
INDIA
Girl puts Dabur in spot over gender equality
A nine-year-old girl refused to drink Real fruit juice because it was meant for "him" — and not her! This has prompted government intervention to ensure gender neutrality in written contents on food or juice packets, according to news reports. What upset her was the writing on the packet —"Something that is good for your child should also make him smile".
Following a complaint by her father, Union minister of women and child development Maneka Gandhi took it up with the juice manufacturer, Dabur. The company promised to make the necessary amendments to avoid such misunderstandings.
USA
Doodling makes you productive, smarter and happier
Several studies have shown that doodling is a mental tool that improves concentration, memory, creativity, and even happiness, says www.readersdigest.com. When you are in a setting devoid of stimuli – in flights, or in a boring meeting – your brain compensates by creating its own stimulation in the form of daydreams.
Doodling, on the other hand, engages the brain's planning and concentration centres to keep you living in the moment. It may even be more effective for retaining information than active listening. In a study, science students were asked to draw what they learned during lectures. Doodlers not only retained more information, but also reported more enjoyment and engagement with the material.