PNB compensates for not blocking shares in IPO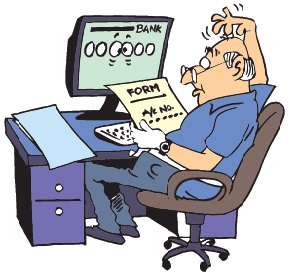 When Equitas Holdings Limited came out with an IPO, Rupal Thakore applied for 135 shares through his bank – Punjab National Bank. When he did not receive any shares, he checked with his bank and found out that they had not blocked the amount for him. The company got listed at Rs. 145/share, Rs 35/share more than what was offered during the IPO. Rupal had lost the opportunity to earn a profit of Rs. 4,725 for which he asked compensation from the bank.
Since the bank did not give him a favourable response, Rupal wrote to Consumer Education and Research Society (CERS), Ahmedabad. The bank responded to CERS's letter saying that since the application form was hand written, the account number was misunderstood (by one digit) and hence the shares could not be blocked. The bank apologized for this but refused to pay the compensation. CERS studied the application form and found that the account number and other details were clearly written. CERS persuaded the bank and successfully got full compensation for Rupal.
 Tips
Fill out the forms in block letters with clear handwriting and no overwriting
Keep a copy of the forms submitted
 Car given for service meets with accident
Imagine the shock when you realize that the car you had given to an authorized service centre for servicing has met with an accident. This happened with Nirdosh Jain. His Skoda Rapid car met with an accident during a trial run.
The service centre told Nirdosh that he would be informed about the repair estimate. He was also assured that the charges would be borne by the service centre. Over five days passed and still no one contacted Nirdosh. He also had to do without his car for all this while. Harassed with the situation, Nirdosh approached CERS for help. CERS persuaded the service centre to carry out repairs worth Rs. 65,825.