July-19: AROUND THE WORLDÂ 
Posted by

CERC India

Posted in

July
MALAYSIA
Music can save you from mosquito bites!
Effective repellent
Researchers have discovered that dubstep music is an effective way to protect against mosquitos. In their study, published in Arcta Tropica, they wrote: "Sound and its reception are crucial for reproduction, survival, and population maintenance of many animals."
The dubstep track 'Scary Monsters And Nice Sprites' by Skrillex, was chosen to see whether electronic music could be an effective repellent. According to the results, female adult mosquitoes "entertained" by the track attacked hosts later and less often than those in a dubstep-free environment, and "the occurrence of blood feeding activity was lower when music was being played". 
Play along
THE NETHERLANDS
Artificial islands built to bring wildlife back
Welcoming wildlife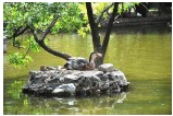 The Marker Wadden, artificial islands located in the Markermeer lake in The Netherlands, built using silt, have succeeded in attracting wildlife back.  The five islets were built in two-and-a-half years and have already served as a resting place for 30,000 swallows this year, reports AFP.
Greylag goose, common tern, the great egret and the night heron have also returned, testifying to the islands' success. In the water there is plenty of plankton that guarantees food for the birds. The Netherlands is one of the most vulnerable countries in the world to climate change.
Novel strategy
AUSTRALIA
Yes please to yogurt and cheese

   
Dairy is not bad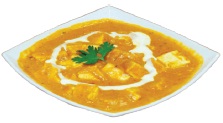 New research from the University of South Australia shows a dairy-enhanced Mediterranean diet will significantly increase health outcomes for those at risk of cardiovascular disease – and it's even more effective than a low-fat diet.
The results of a study, published in the American Journal of Clinical Nutrition, shows that the dairy-supplemented Mediterranean Diet significantly improved blood pressure, heart rate, cholesterol, mood and cognitive function. Importantly, it also meets calcium requirements.
Heartening news