Posted by

CERC India

Posted in

July
Loose shrikhand: All samples found unsafe  

  
Branded shrikhand complies with parameters and is less expensive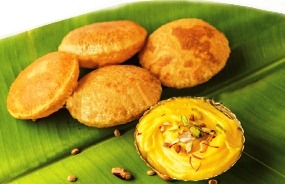 If you have hot puris planned for lunch, what can be better than having some shrikhand to go with it? The semi-soft sweet dish popular in Maharashtra and Gujarat is made from hung curd and sugar. Saffron and cardamom are common flavours. The sweet dish can be garnished with sliced pistachios and almonds and fruit chunks or pulp can be added to enhance taste.
Both branded shrikhand and the loose product are available in the market. Loose shrikhand is prepared on a small scale by local sweet makers (halwais) using different techniques. As a result, there is wide variation in quality and taste. For this reason, we decided to test 10 samples of loose shrikhand. We also tested one sample of branded shrikhand, Amul, for comparison.
The results were alarming. All the samples of loose shrikhand failed to comply with the Yeast and Mould Count limits. In fact, while the limit was 50/gm, the most contaminated sample had a count of 43,050/gm!
Safer and cheaper
The branded sample complied with the microbiological parameters. People perceive branded products to be more expensive than loose ones. However, in this case five of the loose samples were more expensive than the branded product. The most expensive loose sample, from Gopi Kantilal Manilal, was Rs. 36 more expensive than Amul for 400 gm. 
KEY FINDINGS
All the 10 samples of loose shrikhand did not comply with the Yeast and Mould Count parameter. (See table for details)
The range of Yeast and Mould Count was between 443/gm (Patel Dugdhalay) and 43,050/gm (New Kirti Dairy).
All samples showed Coliform Count within permissible limits.
The branded product, Amul Amrakhand, complied with both the microbiological parameters.
Five samples of loose shrikhand were more expensive than the branded product. 
How it is made
Shrikhand is made by pasteurizing and cooling milk.  A small amount of curd is added and the milk is mixed well. When the curd is set, it is hung in a muslin cloth for around 8-10 hours. After the whey is drained out, a solid remains which is known as chakka in Marathi. This chakka is then mixed with sugar. Spices and dry fruits are added.
Sources of contamination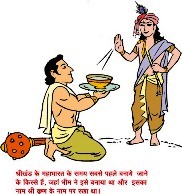 The quality of shrikhand depends on extrinsic factors that include manufacturing procedure, as well as intrinsic factors that include the quality of ingredients used. The primary sources of microbial contamination of shrikhand include water and raw milk, whereas secondary sources include flavoring agents, dirty utensils and unhygienic handling.
Heat treatment by pasteurization of milk, which is the main ingredient of shrikhand, can destroy most of the pathogens that pose a risk to public health. However, the potential microbiological hazards found in the final products can be introduced after pasteurization through adding contaminated ingredients and improper handling and storage procedures.
Our tests
CERC's in-house laboratory tested 10 samples of loose shrikhand picked up from different areas of Ahmedabad city. Sampling was done as per the general guidelines of sampling laid down by the Food Safety and Standards Authority of India (FSSAI).
The samples were tested for two microbiological parameters as specified by IS standards – Coliform Count and Yeast and Mould Count. One sample of branded shrikhand – Amul – was tested for the purpose of comparison.
According to IS 9532 – 1980 Specification for Chakka and Shrikhand:
Coliform Count per gm should be a maximum of 10
Yeast and Mould Count per gm should be 50
Significance of parameters
Coliform bacteria: This group of bacteria is important in quality control as it is indicative of possible faecal contamination. The presence of this group is considered to be an indicator of the degree of unhygienic practices followed during production. It also indicates that other pathogenic organisms may also be present in the sample. Exposure to pathogens like coliforms can cause bloody diarrhoea, vomiting, gastroenteritis, urinary tract infections and typhoid.
Yeast and mould: Both yeasts and moulds cause various degrees of deterioration and decomposition of foods. They are a common cause of the spoilage of dairy products. They turn food rancid, cause unwanted fermentation or leave a musty taste. Food gets discoloured due to surface growth of moulds and develops an 'off' flavour. Some moulds produce mycotoxins that can pose serious health risks to humans. Other problems include allergic reactions and respiratory problems.
Inadequate labelling
The containers used by the vendor to pack the product for the consumer had insufficient labelling information printed on them. The batch number and vital information such as the manufacturing date and best before dates were missing in all the containers. Two samples mentioned ingredients (Vipul Dudhiya and Gopi Kantilal Manilal) while four had the green vegetarian logo present (Vipul Dudhiya, Gopi Kantilal Manilal, Patel Dugdhalay and New Kirti Dairy). Eight of the 10 samples mentioned the manufacturer's address. Two samples had no labelling information at all (Shree Milk Dairy and Pinky Dairy Product).
The branded product adhered to all the packaging norms as specified in the standards for dairy products.
Areas of action
Manufacturers should procure raw material from reputed/licensed sources.
The ingredients as well as the finished product should be stored at appropriate temperatures, especially at retail outlets.
Good hygiene should be maintained at every step of manufacture and equipment, including storage containers, should be kept clean.
Procedure as per IS standards should be followed during production, processing, packaging and storage.
Food handlers need to be educated on the importance of good sanitary practices.
 

Advice to consumers
Always prefer buying branded products.
If you buy loose shrikhand, buy it from a reputed shop which maintains clean storage conditions and adequate refrigeration.
Store shrikhand in the freezer after purchase.
Consume soft shrikhand immediately.
Shrikhand poses a danger when it has melted due to exposure at higher temperatures (especially during summer months) and then been re-frozen, which can encourage nasty bugs to grow. 
Grahak Sathi's conclusion
All the loose shrikhand samples tested from dairies from various parts of Ahmedabad city failed in the microbiological parameter of Yeast and Mould Count. In fact, the counts were alarmingly high as compared to the standards. This is a reason for concern as this as a popular, widely consumed product. The branded product was found to be safe and less expensive than five of the loose products.  So, why buy the loose product?
As for loose shrikhand, it is important that manufacturers adhere to the safety standards and the regulators enforce stricter hygiene/quality norms. There is need for process standardization and modernization to obtain shrikhand of uniformly high quality and long shelf life.