Posted by

CERC India

Posted in

July
RBI to regulate payment gateway providers
Greater accountability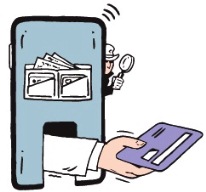 In another move to make digital payments safer, the Reserve Bank of India (RBI) proposes to regulate payment gateway service providers and payment aggregators. This would mean that payment gateways such as Paytm, Mobikwik, Bharat Bill Pay and so on would have to adhere to RBI guidelines just as many other financial entities have to.
Consequently, these gateways can be expected to become more transparent and accountable in their working. Earlier, the RBI also established an Ombudsman scheme for digital payments to provide a free of cost redressal mechanism for grievances raised by customers for digital transactions undertaken by them through non-banking channels, like mobile wallets or tech enabled payment companies using UPI for settlements.  
Safer system       
Home buyers can seek refund if delay beyond a year

 
Big relief    
In a relief to lakhs of aggrieved home buyers who are forced to wait for possession of their flats for years, the apex consumer commission has quantified a time period of one year for delayed projects beyond which investors can claim refund from builders.
Judicial forums, including Supreme Court and consumer courts, have repeatedly held that home buyers cannot be made to wait indefinitely and they are entitled to claim refund for delay in possession, but it was not clarified when refund can be claimed in case of delay. So far, in cases of delayed projects, builders often pay compensation as per the clause in the agreement which ranges from Rs 5-10 per sq feet per month. The sum is meagre in view of the large investments by buyers.
Advantage home buyers    
Insurers have to pay for ayurveda therapy
Alternative medicine 
Patients are entitled to medical insurance claims for ayurvedic treatment, subject to certain conditions, a consumer court recently ruled while ordering an insurer to pay 25% of sum assured to a claimant.
The court said that the insurance company cannot deny claim to patients who got treatment from registered ayurvedic doctors at government-approved ayurvedic hospitals. It held that denying the claim amounted to deficiency in service and an unfair trade practice by the insurance company.
Valid claim