Ice cream vs frozen desserts: The cold war
Consumer in a quandary about which product to choose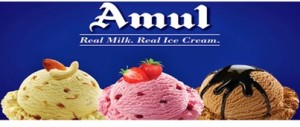 The recent television commercial (TVC) of Amul ice cream has raised the hackles of Hindustan Unilever Limited (HUL), makers of Kwality Walls. The commercial tells consumers to buy ice cream made of 'real' milk and not 'frozen dessert' as the latter is made from vegetable oil and is not healthy. HUL has filed a case in Bombay High Court against Gujarat Milk Marketing Federation Limited (GCMMF), manufacturers of Amul ice cream.
HUL has contended that its product contains milk and milk solids just like ice cream. It admits to using vegetable fat instead of dairy fat but claims this is healthier as vegetable fat has lower saturated fat and no cholesterol.
Today, in India, frozen desserts have taken over as much as 40% of the ice cream segment. According to the Food Safety and Standards Authority of India (FSSAI), an ice cream, kulfi or softy ice cream is prepared from milk and/or other products derived from milk. On the other hand, frozen desserts are prepared from milk fat and/or edible vegetable oils.
The two sides
GCMMF says that frozen desserts using low-cost ingredients are masquerading as ice cream and the TVC is aimed to educate consumers to differentiate between the two products. Incidentally, the TVC does not mention brand names of frozen dessert.
Not to be outdone, HUL uploaded an advertisement on its Kwality Wall's in YouTube channel, explaining the difference between ice creams and frozen desserts. The advt indicated that frozen desserts were healthier than ice creams owing to the use of skimmed milk and vegetable oil. A frozen dessert of 100 gm had 204 calories versus ice cream's 219 calories, it claimed.
Old tussle
This is not the first time that Amul and HUL have taken each other on. In 2012, Amul had insisted that HUL strike the word ice cream off its advts. It had complained to Advertising Standards Council of India (ASCI) about the matter and ASCI had asked HUL to replace the word 'ice cream' with 'frozen dessert'. HUL had complied at that time.
The contentious issue this time is that Amul's Hindi advt apparently says that vanaspati/vanaspati oil is used in making frozen desserts. This makes the product sound unappealing, according to HUL. The company also denies that its product contains vanaspati.
Harmful fats?
The number of calories is almost the same in both products. But the frozen dessert label says traces of trans fats and saturated fat (both harmful) are present in the product. The vegetable oil used is usually coconut oil or palm oil. Palm oil is unhealthy due to its cholesterol increasing effect. It has been seen that high consumption of palm oil can cause heart disease.
How is gelato different?
There are three major differences between Italian gelato and ice cream. Gelato is much lower in butterfat than ice cream. While ice cream has a butterfat content of 14-25%, gelato fat content ranges from 4-9%. Second, gelato is much denser than ice cream. This is because while ice cream can have 50% or more air churned into it, gelato has 20-30%. Third, gelato is served at a warmer temperature that reinforces its creamy texture and the bold flavours as gelato melts in the mouth more quickly.
Price
Frozen desserts are no cheaper than ice cream. This is despite the fact that dairy fat costs Rs. 300 per kg while vegetable fat is Rs. 50-60 a kg.
Labelling unclear
How many of us know the difference between ice creams and frozen desserts? When you see the picture on a carton of frozen dessert, you would think it is any ordinary ice cream.  Only when you turn it around to look for a title, you see, in a much smaller font, the words 'frozen dessert'.
One thing is clear. As the turf war intensifies, the primary stakeholder, the consumer, is left in a position where he is unable to make an informed choice.
Sources: food.ndtv.com, Times of India, Business Standard, www.rd.com