Posted by

CERC India

Posted in

JUNE
Body's internal scale may fight weight gain
Weight sensor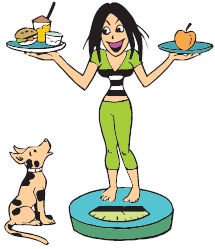 The body may have an internal scale that senses how much a person weighs, a new study of rodents suggests. Published in the journal Proceedings of the National Academy of Sciences, the research says that if body weight tends to increase, a signal is sent to the brain to decrease food intake and keep weight constant.
Swedish researchers found that osteocytes – cells found in weight-bearing bones – seem to be the key to the operation of this sensor. The internal scale gives an inaccurately low measure when people are sitting. As a result, they eat more and gain weight.
Sitting and obesity
Getting out of the house good for elderly
Longevity link
The elderly who get out of the house regularly may live longer, according to new research from Israel. This effect is independent of medical problems or mobility issues, researchers reported in the Journal of the American Geriatrics Society.
The simple act of going out every day helps people engage with the world. Older adults and their caregivers should make plans to go out of the house more often, the study recommends. This is an important way to maintain mobility and ward of loneliness.
Fighting loneliness