Club Mahindra refunds membership fees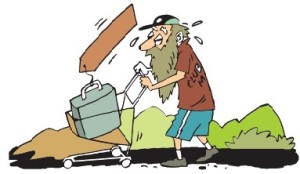 Mahesh Mehta became a member of Club Mahindra by paying Rs. 5000 in cash. He also gave post-dated cheques for the EMIs. He discussed the membership with his family calculating the total cost and actual benefits. The general opinion was that it was not worth becoming a member.
So, the very next day, Mahesh called the representative of Club Mahindra who had handled his enrolment and asked him to cancel his membership. When he did not get a confirmation, he asked the bank to stop payment of the cheques. Since, his constant follow-up did not yield any results, he wrote to Consumer Education and Research Society (CERS), Ahmedabad, for help. CERS was able to get him a full refund from Club Mahindra.
Tip
Many times agents will give you papers to read terms and conditions only after you pay a certain amount as deposit. This is a sign of a scam, so avoid signing up for such schemes.
Bajaj Allianz issues cumulative bonus
Milind Bodiwala and his brother held two personal accident policies (which included their families) with New India Assurance Co. Ltd. for several years. They were approached by an agent of Bajaj Allianz who said they could get better coverage for the same premium. They were also assured that under the portability norms they would get the entire cumulative bonus transferred to the new policy of Bajaj Allianz. Even the printed brochure mentioned 'transfer of all accrued benefits'.
After paying the premium when they received the policy copies, they realized that the cumulative bonus was not reflected in them. On inquiry, they were told by the agent that this was as per company guidelines. When the company failed to give them a  proper explanation, Milind approached CERS. Several letters and phone calls from CERS led to Bajaj Allianz issuing a total cumulative bonus of Rs. 10.65 lakh on the policies held by the brothers.
Know the rules
In the case of insurance policy portability, the new insurance company is bound to provide credit relating to waiting period on pre-existing conditions, which was accumulated with the old insurance company.
It also has to provide insurance cover at least up to the sum insured under the old insurance policy.