Posted by

CERC India

Posted in

March
Sony TV repaired in a day after CERS intervenes
Initial apathy
Jaivish Patwa bought a Sony TV along with a warranty from Jumbo Warranty. When the TV started giving problems, Jaivish lodged a complaint with Jumbo which picked his TV up for servicing. As per policy, the TV was to be returned within 15 days. After 15 days, when Jaivish did not receive his TV, he called Jumbo.
He was told it would take more time. He received the same reply whenever he called. Fed up, Jaivish approached CERS which spoke to Jumbo. The TV was repaired and delivered in a working condition in a day. Thankful to CERS, he said: "For one month I had been trying to get my TV repaired by Jumbo Warranty but no action was taken. Thank you for intervening and resolving the problem in just one day."
Quick response 
Courier firm gives refund for non-delivery of idol  
Lack of response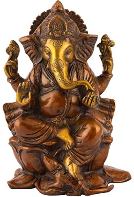 Rupak Raval sent two photo frames and a brass Ganesh idol to his brother Anil Raval in the US paying Rs. 9660 as courier charges. While the photo frames were delivered, the brass idol, weighing around 8 kg and costing Rs. 12,880, was not delivered. An anxious Rupak contacted the Astha International courier office several times. Each time he was told that inquiries were under way and he would be informed in two to three days.
Fed up with the lack of response and not getting any information about the shipment, Rupak wrote to the courier firm with a copy to CERS. He had preserved the receipt with the tracking number. The consumer organization told the courier company that the complainant, Anil Raval, wanted immediate delivery of the idol or a refund. It organized a mediation meeting between Rupak and the courier company. Finally, it was decided that the complainant would receive Rs. 11,000 for non-delivery of the parcel.
Paying for negligence