Posted by

CERC India

Posted in

MARCH
How to complain well and get results
Learn how to get your complaints taken seriously and solved quickly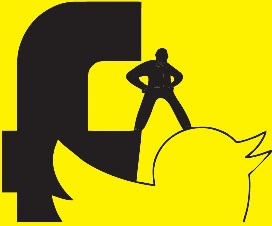 A group of 27 students of Asian School, Dehradun, were on their way to Howrah, aboard the Kumbha Express. The train was delayed due to track maintenance work and the students were stranded for around seven hours. Their teacher, Amit K. Narmoli, tweeted the predicament to the Railways' Twitter handle. The Railways responded promptly by organising food packets for the hungry students. A heart-warming gesture indeed!
Tired of running from pillar to post when you have a billing problem or a product or service does not meet your expectations? Read on to find out how to use social media effectively to get your complaints resolved.
Consumer protection mentioned in Vedas
Consumers have been frustrated by dismissive, unfair, and unacceptable customer service since time immemorial. In fact, Prime Minister Narendra Modi has said that consumer protection has been an integral part of governance for ages in India. The Vedas explain the rules of consumer protection and the kind of punishment to be given to a trader who indulges in wrong practices of quality or measurement.
Consumers used to put their complaints on paper, then moved on to the telephone and email. Now, however, social media and other forms of technology are beginning to radically reshape the customer service landscape, giving consumers powerful new tools to solve problems and make themselves heard.
Naming and shaming a company
A consumer can publically name and shame a company while seeking grievance redressal Every post about a company or a brand has the potential to go viral. That is why companies sit up, take notice, and act swiftly! Social media is fast becoming an essential component of the marketing as well as customer service strategies of companies.
Tanmay Shanishchara, Founder & CEO of MeDigit Solutions, a digital media strategy company, says: "Companies now have a dedicated team to handle the brand's digital media mentions. Any negative comment about a company is immediately brought to the notice of the concerned department and efforts are made to reach out the consumer who has posted it."
Tanvi Mankodi, a doctoral scholar from IIM Ahmedabad, related an experience where she ordered a dress from a store website and found the size to be wrong. Several attempts to connect with the customer care on the website failed. There was no response even to her calls to the company, so she tweeted about the issue and tagged the company. The company immediately tweeted that they will get in touch with her giving more information on the return and refund procedure. After a few exchanges of correspondence, including a phone call from the company, the package was collected and Tanvi got her refund. 
Why social media works
With so many ways to reach out to companies – from calling, to chatting, to email, to posting on Facebook and Twitter – it pays to know what works for you. "Now, by the time consumers contact customer service, they have exhausted the many ways available to find an answer," says John Goodman, author of two books on customer service.  "That means they are likely dealing with a complex issue that by its nature is not easily solved."
Social media can be a highly effective way to resolve customer complaints, even when other approaches fail. No one else knows when you call a company with a problem, but on social media a lot of people see the complaint, which is exactly what companies are worried about. Using social media is certainly a way to get a company's attention.
A consumer's first instinct may be to call because it can be a lot more efficient than back-and-forth messages over social media. But there is the frustration of navigating a 'phone tree' and being put on hold. A phone tree is an automated telephone information system that speaks to the caller with a fixed-voice menu and expects the caller to respond by pressing phone keys.
When Roshni Ahuja called a company to sort out a billing problem the company's automated phone system told her she would be on hold for 45 minutes. Not willing to wait, she decided to tweet a message to the company that such a waiting time was unacceptable. She asked that someone call her back. A representative quickly tweeted a reply and, after a few messages back and forth, the company credited her a refund. "I didn't hang up the phone, because I was afraid to lose my place in the queue," she says, "but the whole issue was resolved on Twitter in 20 minutes – before anyone answered my call."
---
How to make Twitter and Facebook work harder for you
Not every tweet or Facebook post will solve a customer service problem. Follow these tips to increase your chance
s of succeeding in getting redressal by using social media
Facebook
How to use it: You may be able to post directly on a company's Facebook page. You can also send a direct message by using the Send Message button under the cover photo. Posts will be visible to your friends and may appear in the company's timeline; direct messages will not be visible to anyone but the company. To send messages from your phone, download the Facebook Messenger app.
Pro:Â Chances are you are already using Facebook, so it will be easy for you.
Con:Â The company can hide feedback in its timeline without the poster knowing.
Keep in mind:Â To maximize visibility, it is recommended that you post your query or complaint as a comment to an advertisement or other post from the brand. This is because the last thing a company wants on an advt meant to generate revenue is a testimonial from a user with problems.
Twitter
How to use it: Most companies have public profile pages that are easy to find using Twitter's search function. You can tweet a message by clicking on the blue "tweet" button (or the feather icon) and typing into the pop-up that appears.
Pro:Â Tweets cannot be deleted by companies (other than their own), so they are generally considered to be more public than Facebook comments.
Con:Â You are limited to 280 characters. Also, some may find Twitter more difficult to use than Facebook.
Keep in mind: After your initial tweet, companies will probably request that you communicate with them via direct messages. These are hidden from public view and are not limited to 280 characters. In order to receive direct messages from a company, you need to "follow" it or activate the "receive messages from anyone" setting. To do this, go to Direct Messages under the Privacy and Safety tab.
Also, if you send a message to a company using the tweet button, it will appear only in the timelines of people who follow both you and the company. To make the tweet more public, do not begin it with the name of the company. Instead, place it within a phrase in the tweet (e.g., I've been cheated by Thomas Cook. Help!). The tweet will then appear in the timeline of everyone who follows you.
---
When social media does not work  
Social media can be a powerful tool to resolve consumer problems, but does not guarantee success. Pritee Shah, Chief General Manager of CERC and editor of Grahak Sathi, had a grievance against TATA CLiQ. She says: "Whatever items I had selected and put in the cart would disappear due to a technical glitch.  When I tweeted about it I only got an automated  response. However, when I posted on Facebook and Messenger, I immediately received phone calls and repeated messages. I was asked to reinstall the app, which I did but the problem persisted. No corrective action was taken by the company. My problem was not resolved."
Similarly, a frequent Twitter user, Anandh Subramanian, says he did not have much success with customer service using Twitter. He says: "Most times companies give a standard reply and request you to take the dialogue in direct message. They want to quickly take it offline and away from public view, but then nothing happens."
Many companies do use technology to automatically respond to messages on social media to give an impression that they have quickly responded to any negative post. However, a consumer might actually be corresponding with a software and not a customer service representative till the matter is escalated. This is also true in the case of chat boxes that companies have on their websites or apps.
---
What you should keep in mind
Beware of 'scam' accounts. Some Facebook and Twitter accounts have names that sound like the customer service pages of large companies but are not. They may have been created by imposters to get sensitive information such as credit card numbers. Always look for a check mark   next to the name of the account. It verifies that it's valid and was created by the company.
After you find an official account, make sure it's one the company actively monitors.
Don't post reservation numbers, telephone numbers, or other private or sensitive information on Facebook or Twitter pages. Sending them via the Send Message button or Messenger app on Facebook or by direct message (by clicking on the envelope icon) on Twitter is less risky but not without danger.
Stick to the facts. Embellishing will diminish your credibility and could even expose you to legal action. Keep your complaint focused on the facts, and always provide documentation.
After you post, give reasonable time for the customer service team to respond.
Never post on social media when you are angry. Be polite in communicating with the company because abusive language can be reported and blocked.
Leave a positive comment if you get a reasonable response from the company.
---
Finally, smart consumers know that if they contact a company on Twitter or Facebook they will get a better and faster response then if they call customer service. Experts too believe that social media is a powerful secret weapon when it comes to customer service. In fact, social media empowers customers to demand to be treated as they should be. 
---
Reproduced and adapted from CR Consumer Reports January 2020 (CR.ORG) Copyright © 2020 by Consumer Reports, INC. Consumer Reports USA is an independent, non-profit organisation founded in 1936.
---