Dabur, HUL phasing out use of triclosan in products
Dabur and HUL, whose personal care products are used by a large section of the Indian population, are phasing out the use of harmful antibacterial agent triclosan from these products.
Triclosan can be found in many antibacterial soaps, antimicrobial hand washes, sanitizers, body washes, deodorants and toothpastes available in India. The use of triclosan in hand and body washes was recently banned by the US Food and Drug Administration (FDA). This is because triclosan has adverse impacts on health and environment including increasing antibiotic resistance.
CERC wrote to the Drug Controller General of India (DCGI) and the Secretary (Health & Family Welfare), urging them to consider banning the use of triclosan and other antibacterials in personal care products. At the very least, we said, they should bring down the limits of these ingredients from the existing 1% to 0.3% in line with Canada and the EU.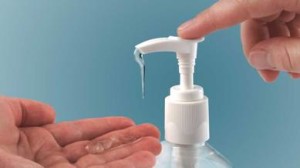 CERC also wrote to manufacturers on this grave issue. We asked them as responsible companies to immediately reduce the levels of triclosan in their products and eventually phase out use. It was heartening to receive positive responses from Dabur (manufacturer of Fem Soft Handz Hand Wash) and Hindustan Unilever Limited (HUL – manufacturer of Hamam).
Dabur said it has used triclosan only when warranted. As a proactive measure, the company has started searching for suitable substitutes. "We have made plans to phase-out use of triclosan in all our products and hope to complete the exercise by 2019."
HUL said it stopped manufacturing skin care and cleansing products with triclosan in 2015 and by 2017-end it intends to stop using triclosan and triclocarbon altogether. "We are replacing triclosan and triclocarbon with a range of alternatives, including natural and nature-inspired antibacterial ingredients."
CERC responded by appreciating Dabur and HUL's efforts and asked to be kept updated on the developments so that they could be shared with consumers. It also asked the companies to persuade other industry members to move towards removing harmful ingredients from their products.