Don't waste your money on these 10 beauty products
We all want to look and feel our very best. Sometimes, this drives us to spend huge sums of money on beauty products. While some products are worth their price tags, some are not. We tell you why you can do without the 10 beauty products listed below.
Shower gel: Av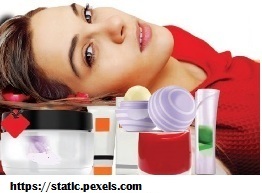 oid shower gels. Use soap instead. Most shower gels contain chemicals that penetrate into your skin, get absorbed into the blood stream, and do harm. Your skin might feel a little dry after using soap, but you will get used to this healthier alternative.
Lip balms: Most manufacturers claim that the only way to hydrate your lips is to use lip balms. But there are less expensive ways of taking care of your lips. Also, some lip balms contain alcohol which actually dries out skin even more. Use olive oil, coconut oil or any moisturizer instead of a lip balm.
Anti-dandruff shampoo: Anti-dandruff shampoos provide a short-term solution. Most of them dry out the scalp. So, to prevent flakes you will need to use the product more and more often. As a remedy for dandruff, regular massage will stimulate the skin's natural oils and protect the hair and scalp. Consume more vitamins and minerals.
Anti-ageing creams: According to a Consumer Reports Health study, even the most expensive anti-ageing creams have little or no effect on the reduction of fine lines and wrinkles. Instead use coconut oil. The high antioxidant levels in coconut oil fight the free radicals that cause premature ageing. Plus, the gentle exfoliation provided by this oil helps reduce the signs of fine lines and wrinkles.
Skin lotion: That fancy bottle of high-priced skincare lotion may make promises of healthier, younger-looking skin. But it may contain a host of irritating chemicals that may not only dry out skin, but cause allergic skin conditions. Use natural and affordable ingredients such as shea butter, almond oil or coconut oil which make effective moisturisers.
Body scrubs: Expensive body scrubs are a waste of money because they may actually speed up the ageing process. The best alternatives are cheap yet natural products such as – sugar, salt, baking soda, coffee and green tea.
Cellulite and stretch mark creams: Cellulite creams usually reduce the appearance of cellulite (fat deposits concentrated in one place) by either filling it in with collagen or using caffeine to dry out the skin, making it temporarily firmer. They do not actually eliminate cellulite. Stretch mark creams certainly help damaged skin feel more hydrated, aid the healing process and encourage stretch marks to fade (over time). But they do not make them disappear altogether.
Eye creams for dark circles: Puffiness yes, fine lines yes, but can eye creams really address dark circles? No eye cream can work in the same way that a good night's sleep, plenty of water and an antioxidant-rich diet does.
Hair growth products: These products do not regrow hair, but rather increase the fullness of existing hair by 20% to 30%. Instead of using products that claim to reverse split ends, trim your hair.
Expensive sunscreens and cleansers: There's no need to shell out big bucks to effectively shield your skin from the sun or cleanse it. Expensive packaging doesn't mean a better product.
Tips
• Price does not equal quality. Avoid the highest priced cosmetics.
• Brands can fool your brain. Compare ingredient lists and go with the less expensive product.
• Buy beauty products at a store and not from a multi-level marketer, doctor's office or a salon.
• Don't spend extra money on products claimed to be 'natural'.
• Avoid expensive products where the packaging makes far-fetched promises. They may claim to reverse the effects of ageing or beautify your skin from within.
• Before buying a product, search for it online, and read the reviews.
• Stick to a simple skincare regime as you do not need many products to keep your skin looking its best.
• The key to great skin doesn't come in a jar. A healthy diet and a good night's sleep can do wonders for your skin and hair.
Sources: wmnlife.com, www.moneycrashers.com, blackgirllonghair.com, www.getthegloss.com