Aadhaar card address change made easy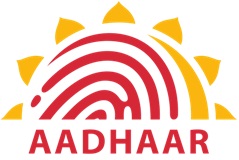 An Aadhaar card serves as a proof of identity and address anywhere in India. The Unique Identification Authority of India (UIDAI) issues a 12-digit number after taking fingerprints and retina scans of the individual.
The UIDAI has a web portal that facilitates Aadhaar card address change, name corrections and other updates. The portal is called Self Service Update Portal (SSUP). If you have a mobile number linked to your Aadhaar card, you can use this portal to update your address. Register your mobile number by visiting the nearest Aadhaar Card Kendra.
Step-by-step guide for online change
1. Visit the SSUP at https://ssup/uidai.gov.in/web/guest/update
2. Enter your Aadhaar number
3. Enter the Captcha Code and you will be taken to the 'Data Update Request' page
4. Click on 'Send OTP (one-time password)'
5. You will receive a OTP on your registered mobile number which you have to enter
6. You will now see the page which will ask you to select the details to be changed. Select Address
7. Fill in the details of the address change
8. Upload the address change documents (See box)
9. On successful submission, you will receive a URN (Update Request Number). Keep this handy to check the status of your request.
Offline change
In case you do not have a mobile number registered with your Aadhaar card, visit the nearest Aadhaar Card Kendra. You will be given an Aadhaar details updation request form (to be filled manually). This form can also be downloaded online and after filling can be sent to either of the following two addresses along with accepted Aadhaar card address change documents:
• UIDAI Post Box No. 10, Chhindwara, Madhya Pradesh – 480001
• UIDAI Post Box No. 99, Banjara Hills, Hyderabad – 500034
Once the updates have been processed, you will receive an SMS saying that your update has been processed successfully. You can check the update status from https://ssup.uidai.gov.in/web/guest/check-status by providing your update details.
Source: http://www.aadharcardkendra.org.in