Posted by

CERC India

Posted in

may-18
FSSAI initiative to save food, share food
Fighting hunger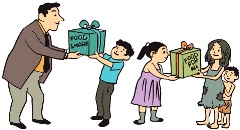 The Food Safety and Standards Authority of India (FSSAI) has launched a 'Save Food, Share Food, Share Joy' initiative. It aims to form a coalition of food collection partners to prevent food waste in the country and fight the issue of hunger by providing the food to the needy.
The CEO of FSSAI, Pawan Kumar Agarwal, said that in India food loss and food waste was quite significant. The need of the hour was to integrate all food recovery agencies in the country to combat food waste more effectively. A portal called 'Indian Food Sharing Alliance' (IFSA) has been created to bring together citizens, food businesses, corporates, civil society organisations and government. They will collaborate to prevent food wastage throughout the supply chain, from production to final household consumption.
Welcome step  
Builder not liable to pay for 'justified' delay
Acceptable reasons
The Maharashtra Real Estate Regulatory Authority (RERA) has for the first time expanded the scope of reasons for delay that are beyond a builder's control. The authority upheld a builder's claim that a 2009 project was delayed due to change of law, administrative conflicts and incorrect classification of the plot.
Hence the builder was not held liable to pay compensation to a flat buyer for a justified delay of seven years in handing over possession. So far, under RERA, unless delay was due to force majeure – which includes only natural calamities – a developer would have to pay compensation.
Respite for builders