Posted by

CERC India

Posted in

may-18
US bans 5 chemicals from kid products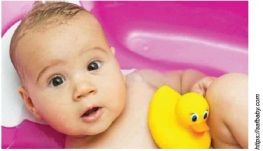 The US Consumer Product Safety Commission (CPSC) has issued a final rule prohibiting children's toys and child care articles containing more than 0.1% of five kinds of phthalate chemicals. These chemicals make plastics and vinyl softer and more flexible.
A decade ago, in 2008, three other phthalates were banned in the US. Also, a Chronic Hazard Advisory Panel (CHAP) was asked to study the effects of phthalates on the health of children. Pressure from industry has delayed the decision to ban these five chemicals.
The five kinds of phthalates that have been banned are diisononyl phthalate (DINP), diisobutyl phthalate (DIBP), dinpentyl phthalate (DPENP), dinhexyl phthalate (DHEXP) and dicyclohexyl phthalate (DCHP).
Health concern
Ingestion or being exposed to these chemicals is potentially harmful for children. Phthalates are endocrine disruptors linked to reproductive malformations in baby boys, reduced fertility, developmental disorders, asthma, and increased allergic reactions. They have also been linked to childhood obesity, neurological problems, cardiovascular issues and even cancer.
Phthalates are considered "everywhere chemicals". They are found in a wide variety of products, including water bottles, fast food wrappers and shampoo. To protect your child, go for safer options such as fragrance-free cleaners and personal care products and non-vinyl bibs and crib mattresses. Choose plastic-free teethers and toys whenever possible.
Why kids are more vulnerable
Children have faster metabolisms, which speeds up their rate of absorption of contaminants.
Infants don't excrete contaminants or store them in fat the way that adults do. That makes the toxicants more "bioavailable" for their bodies and more harm is done.
Children live closer to the ground where heavy polymers tend to settle, and are thus exposed to higher concentrations of many pollutants.
Before you buy a toy or child care product look at the label. Some manufacturers mention on the labels that their products are phthalate free. Go for such products. Consumer Education and Research Centre (CERC), Ahmedabad is going to make a representation to the regulatory authorities to ban these five phthalates in India as well.
Sources: Consumer Reports, www.cpsc.gov,edition.cnn.com, www.plasticpollutioncoalition.org