Posted by

CERC India

Posted in

May
Airlines compensates for damaged baggage
Beyond repair
Nishka Mashroowal
a, a resident of Ahmedabad, was travelling by Sri Lankan Airlines from Colombo to Bengaluru on 6 November 2019. Two of her bags were damaged in such a manner that they could not be repaired and would require to be replaced. She wanted the airline to replace the bags or pay compensation of Rs. 20,000.
When the airline did not take prompt action, the complainant approached Consumer Education and Research Society, Ahmedabad (CERS).After constant follow-up from CERS, the airline finally paid the complainant USD 100 (approximately Rs. 7,000) to settle the matter. The airline paid compensation of Rs. 6,870. "I have received the compensation amount in my bank account. I am highly obliged for your support and guidance," the complainant wrote to CERS.
Onus on airline
—————————————————————————————————————————————–
Be aware
Certain airlines, like Singapore Airlines, as per their 'conditions of carriage', do not take liability for any loss or damage to fragile or perishable articles, money, jewellery, precious metals, computers, personal electronic devices, silverware, negotiable papers, securities, or other valuables, business documents, passports and other identification documents, or samples which are included in the passenger's baggage, whether with or without the knowledge of the carrier
—————————————————————————————————————————————-
Finally, pending SBI bond interest credited
Non-receipt of interest
CERS member Jayesh Gosalia's wife Bhavna did not receive interest for the year 2017-18 against the State Bank of India (SBI) bonds they had invested in. The bonds were held by her in demat form and the interest rate was 9.95%.  The interest was due in April 2018.The couple wrote to SBI on 28 December 2019 giving details of their grievance. They were asked to send certain documents to the company, which they did more than once. The bank kept demanding the documents again and again which proved to be a harassment to the complainant.
In spite of taking up the matter with the registrar, depositary and company, there was no positive response. Distressed, the couple approached CERS for help. After its intervention, Bhavna received interest of Rs. 57,710 in her account.
—————————————————————————————————————————————
I take this op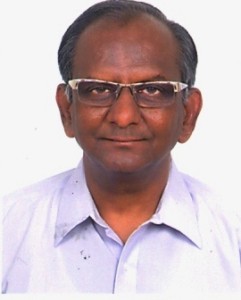 portunity to thank you for solving my complaint which would not have been possible without your efforts and intervention.
Jayesh Gosalia
—————————————————————————————————————————————
Action, at last!