Posted by

CERC India

Posted in

June
10 ways to ensure you don't get hacked
Cybercrime is an ever-problem plaguing individuals and organisations today. Here are 10 suggestions on how you can stay safe and avoid becoming a victim of cybercrime.
Don't shop on a website with a 'http' URL: These days most reliable e-commerce sites are 'https'. So are major airlines, banks, car rentals, hospitals, hotel chains and social services.The 's' is a sign of a higher level of security.
Don't pay online using debit cards: You are more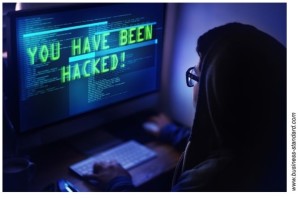 vulnerable to fraud if you use a debit card to make online purchases. Use a credit card instead.
Use a two-step verification procedure: Always use this procedure while making online transactions.
Don't click on unknown links: If you click on links in emails you expose yourself to the dangers of phishing. Scamsters impersonate sites you trust so always visit the source website to check.
Update your security software regularly:
You should have antivirus software on your phone, laptops and other devices. Keep updating the software to protect your devices from new threats.
Use strong passwords:
A random combination of letters, symbols and numbers is ideal. Use a reputed password manager to keep track of your passwords.
Make your social media accounts private:Â URL:Â Change the settings to make your accounts private.This is important as social media accounts are an easy way for hackers to get access to your personal information.
Avoid making use of public Wi-Fi: Hackers can hack users of public Wi-Fi by intercepting the traffic as it passes over the network. This way they can access sensitive information such as your financial details.It is better to turn your smartphone into a mobile hotspot.
Use only trusted apps:Â Always use trusted app providers such as App Store and Google Play. Cellphones can get exposed to viruses and malware by using risky apps.
Lock out lost devices:Â If you lose your cellphone, laptop or USB drive, ensure you take IT help to lock out the device and protect your data.
Sources: www.rd.com, www.popularmechanics.com, digg.com,www.complex.com