Nov – 16: SETTLED IN COURT
Bavishi Fertility Institute rapped for making false promises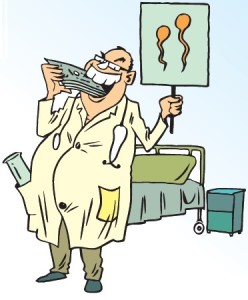 Lakshmi and Dipsinh Waghela underwent fertility treatment at Ahmedabad-based Bavishi Fertility Institute in 2010. The institute assured them of 100% success after treatment of six months to one year. They were also told if the treatment was not successful, they would get their money back. After three years of treatment and spending Rs. 3.75 lakh, when they did not get a positive result, the couple asked for a refund. They were asked to pay more and continue the treatment. But, since they were not happy with the treatment, they insisted on a refund. When the institute did not return their money, they filed a complaint before the Consumer Forum. 
The institute contended that they had 28 years of experience in treatment of infertility. The Forum concluded that it was a case of unfair trade practice.  It cited the clinic's pamphlets promising: "The couple will either have a new born baby, or their money back in their hands." It also said that the woman was not careless while undergoing treatment but the doctors could just not deliver what was promised.
Verdict
The Forum ordered Bavishi institute to return Rs 3.75 lakh with 9% interest to the childless couple. The institute was also asked to pay Rs 10,000 to the couple for mental harassment and Rs. 5,000 towards litigation costs.
Point of law
If a fertility institute assures 100% success in treatment or money back, it cannot go back on its word.
 
Insurer can't be blamed if policy agents fill wrong information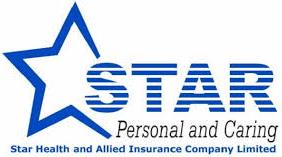 Umesh Badani had obtained an overseas travel policy from Star Health and Allied Insurance Co. Ltd. for himself and his wife and the sum assured was $2,50,000 each. In Chicago, Badani fell ill with viral pneumonia and severe infection. The hospital bill came to $56,084. The claim was rejected on the grounds that he had not declared that he suffered from hypertension and diabetes. Aggrieved, he filed a complaint before the Karnataka State Commission against the insurer and agent.
The Commission held the insurer and agent jointly liable and asked them to pay the claim amount along with Rs. 20,000 towards compensation and Rs. 10,000 towards costs. The insurance company appealed to the National Commission. 
Verdict
The National Commission observed that the proposal form had not been filled by Badani and the signature on it was not his. Moreover, he had always declared his medical history while taking insurance policies in the past. Hence, it concluded that Badani could not be held responsible for the incorrect statements made in the proposal form filled by the agent. Also, diabetes and hypertension could not have caused the ailments for which he had received treatment in the US. The National Commission dismissed the appeal and upheld the State Commission's order. 
Point of law
Insurance company and agent are both liable for wrong information filled by agent in proposal form.