Are you being watched through your web camera?
Someone could be watching you through your webcam, without you even realising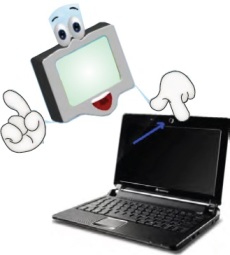 Webcams help you stay in touch with friends and family. All our devices – phones, laptops, tablets, and more, now come with in-built cameras. But imagine someone stalking you and peeping into your private life through your own webcam. Sounds scary, but it can be true.
You may think that since you hardly use net banking and do not post photographs of family members on social media sites, you are safe. But you are wrong. Hackers can activate your webcam remotely even when it is not in use. Through this they can spy on you and also click pictures and videos without you knowing it. Many unreported incidents have occurred when inappropriate photographs were posted on the internet. In some cases the victim was threatened by extortionists.
In 2014, the FBI ran a large cyber operation, in which scores of webcam hackers in more than 12 countries were arrested. The program, called Blackshades, gave users access to "photographs and other files on the victim's computer and a record of all the keystrokes entered on the victim's keyboard," according to a report. It allowed them to steal passwords to the victims' online accounts, and even activate the victim's web camera to spy on him, all in secret.
Many internet-connected webcams have their own IP address which allows remote access. It lets you connect directly to the webcam from anywhere in the world. If your camera is not protected with a strong password, it makes it easier for hackers.
How to counter the spying eye
Cover your webcam with a stickers or post-it notes when not in use
Avoid keeping your laptop or desktop computer with a webcam in your bedroom
Detach external webcams from the computer when not in use
Don't open and reply to emails from unknown sources
Never share personal details like passwords with anyone
Install a good antivirus and update it whenever needed
Where to seek help: Contact the cyber cell of the local police.
Sources: www.rd.com, Times of India, www.howtogeek.com