November-19: CERS Mediates
Lenovo refunds for faulty laptop
Story of woes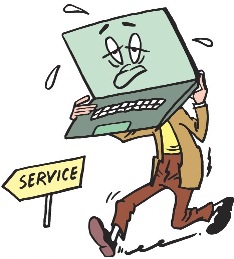 Within one week of purchasing a new Lenovo laptop, Mohan Kamath found that the laptop was not functioning properly. He immediately sent it to the service center for repairs. He wrote to Consumer Education and Research Society (CERS) for help. CERS intervened and was able to get the laptop repaired. Soon after the repair, the laptop again developed issues. This time Mohan asked the company for a full refund instead of replacement, since the laptop was defective.
Lenovo asked Mohan to submit the laptop at the service center and then mail the acknowledgement copy, purchase invoice and bank details to them for processing the refund. In spite of sending all the required documents, Mohan did not receive the refund for over a month. CERS wrote to Lenovo asking for an immediate resolution. Lenovo apologized for the delay. Soon, Mohan received a demand draft of the entire amount as refund.
Persuasion works
---
Remember
If you are giving your laptop for repair, ensure to get a job sheet which mentions all the problems with the laptop. Take a copy for your records. In case you have to give the laptop multiple times for repair, get job sheet for each time. This will build your case if you want a replacement or refund in future.
---
Vodafone didn't credit extra days for broadband plan as promised
Not sticking to your words
The broadband plan of You Broadband, a subsidiary of Vodafone Idea Limited of Manish Parekh, was about to expire and hence he got a reminder for renewal via SMS. The message said that he would get 22 days extra on renewal of 3 months plan on using a promo code. He followed the process but the promo code was not accepted online. On contacting the helpline number, he was told that the offer is applicable only for upgrades. Since this was not mentioned in the message, Manish did not opt for an upgrade. He thus asked the company to credit connection for 22 extra days. His mails to the company did not yield any positive response. He wrote to CERS requesting help.
After constant follow-up from CERS, Vodafone wrote to Manish that they will be extending the plan for 15 days in the current cycle and an additional 8 days would be given on the next renewal. 
Get your due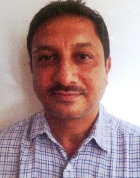 Manish Parekh – I would like to thank CERC for all the help and the personal efforts taken to resolve my case.
---