Make your health insurance work for you  
Policy-holders must know the exclusions and make full disclosures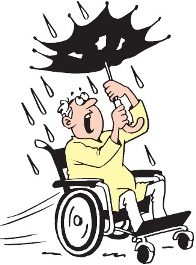 A family member has been hospitalized. Fortunately, you have a valid insurance policy which will cover the major medical expenses. But to your shock and distress, the insurance company you were banking on refuses to settle the claim. Don't feel helpless. There is a lot you can do to redress your complaint. But prevention is better than cure.
Why are claims rejected?
Claims are commonly rejected (partially or wholly) on the grounds of 'pre-existing disease' or 'non-disclosure of material facts'. According to the office of the Insurance Ombudsman of Gujarat, many a time insurance agents or representatives of companies discourage users from declaring pre-existing diseases or disorders so that they can avoid paying extra premium.
Claims can also be rejected on account of no intimation or late intimation of hospitalization. In some cases, the insurance company can say that hospitalization was not necessary. Or, that hospitalization was only for diagnostic purpose and hence the expenses would not be covered. Another reason for rejection is if treatment was taken at a delisted hospital.
Preventive action 
Check if the company selling the policy is registered with Insurance Regulatory and Development Authority of India (IRDAI).
Make sure you buy the policy through a genuine licensed agent or broker.
Insist on being provided the full set of terms and conditions and read them carefully before you sign on the dotted line.
Fill up the form yourself. Keep a copy of the proposal form.
Buy a policy when you are still young and disease-free. Premiums will be low and you will also get the benefit of no-claim bonuses.
Make complete disclosures of pre-existing diseases and history of family ailments.
Don't avoid medical tests at the time of buying, especially if you have a pre-existing condition. If you skip the check-up and it is revealed that you had a condition, your claim will get rejected.
Clearly keep in mind the time limits within which a claim needs to be intimated. Intimating the agent does not amount to intimating the third-party administrator (TPA) or the insurer. As far as possible, communicate with insurers and TPAs in writing.
Renew the policy meticulously. Don't allow a gap of even one day in your policy renewal.
Know the rules
Pre-existing diseases: These are medical conditions/diseases that you had before you obtained the health insurance policy. You may have declared them or they may have  showed up in the health check-up. Usually, insurance companies do not cover these for the first two to four years of the policy.
Exclusions:Â These include certain conditions which will not be covered by your policy at all. Some will be covered after a waiting period.
Sub-limits: Reimbursement for certain charges like room rent and ICU may be capped. For instance, if your sum assured is Rs. 5 lakh and there is a cap of 1%, the room rent sub-limit comes to Rs. 5,000. There are a few insurance products that have limits for specified surgeries also.
Expensive items:Â At the time of buying the policy, clarify with the insurer if expensive items like stents (imported ones can cost above Rs. 1 lakh apiece) will be covered.
Co-payment clause: When a bill arises, you have to bear a specific percentage of it first, after which the insurer will pay the balance.
Minimum hospital stay: In order to become eligible to make a claim under the policy, minimum stay in the hospital is usually 24 hours. In some cases this condition may be waived.
Pre and post hospitalization expenses: These may be considered as part of the claim for a certain period provided the expenses relate to the same disease/sickness.
New provisions
The Health Insurance Regulations, 2016 brought in by the IRDAI will benefit consumers in the following ways:
Now, health insurance policies can be renewed for a lifetime. No insurer can deny the renewal of a policy just because a claim has been made previously.
Premiums cannot be ordinarily changed for a period of three years after the initial offering of the policy.
TPAs are not permitted to settle/reject claims. The claim settlement/rejection letter has to come from the insurance company and should mention the specific grounds for denial of claim.
TPAs can ask for claim related papers one time only and not in a piecemeal manner. Change of TPAs will be intimated to the consumer in writing 30 days beforehand.
The insurance company has to give details of the claim settlement processes in the policy terms and conditions. It has to mention the exact documents required and preserve the claim history in electronic format.
Non-allopathic (AYUSH) treatments will be covered.
If you have a grievance, approach the Grievance Redressal Officer (GRO) of the insurance company first. Give your complaint in writing along with the necessary support documents. Take a written acknowledgement of your complaint with the date. The insurance company should deal with your complaint within 15 days.
If that does not happen or if you are unhappy with their solution, you can make use of the Integrated Grievance Management System (IGMS) of IRDAI. Register and monitor your complaint at igms.irda.gov.in.
If you are not satisfied with the outcome, the next option is to approach the Insurance Ombudsman. The Ombudsman will act as mediator and arrive at a fair recommendation based on the facts of the dispute. You can also approach a consumer court for speedier redressal and to get compensation. 
Sources: IRDAI Consumer Education Website, www.business-standard.com, www.coverfox.com, DNA, Ahmedabad, www.jagoinvestor.com