New India rapped for dodging claim on flimsy grounds
Rahul Patel had a mediclaim policy of New India Assurance Co. Ltd. that covered his family too. His minor son Dhainish was admitted in hospital to undergo a surgery as he was suffering from chronic tonsillitis. The boy was hospitalized for three days and an expense of Rs. 26,146 was incurred.
These expenses included instrument charges amounting to Rs. 18,900. When Rahul lodged a claim, the insurer settled the claim with a payment of Rs. 6,199 only. It had deducted Rs. 19,947 towards instrument charges and miscellaneous expenses. When Rahul wrote to the insurance company contesting this deduction, it released Rs. 4,725 more saying that only 25% of instrument charges were payable as 'reasonable and customary charges'.
As per the terms of the policy, instrument charges are payable. Moreover, the basis for arriving at the 'reasonable and customary charges' was not disclosed by the insurance company. Distressed, Rahul approached Consumer Education and Research Society (CERS), Ahmedabad and a complaint was filed in the Consumer Forum.
Verdict
The Forum allowed the complaint and ordered the insurance company to pay Rs. 15,222 with 9% interest. In addition, New India was told to pay Rs. 3,000 as compensation for mental harassment and towards litigation costs.
Point of law
An insurance company cannot make deductions in the claim amount not in accordance with the terms of the policy.
[Source: The order of the Consumer Disputes Redressal Forum, Ahmedabad dated 14 December 2016 on Complaint no. 819/2015]
Jet fined for denying boarding on overbooked flight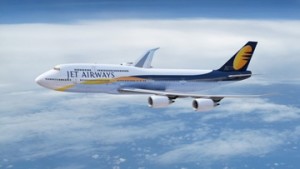 Radha Kejriwal, studying in UK, was denied boarding on a London-Delhi Jet Airways flight on the grounds that she arrived 70 minutes before departure instead of the stipulated 75 minutes. However, two others who arrived after her, were issued boarding passes. Ultimately, she had to travel by another airline paying Rs. 83,292.
Aggrieved, Radha lodged a complaint in the Consumer Forum which ruled in her favour and ordered the airline to pay compensation of Rs. 8 lakh. The airline filed an appeal before the West Bengal State Commission which overturned the Forum's order. Radha filed a revision plea before the National Commission.
The airline admitted it was an overbooked flight but stated that when Radha reached the counter, two seats were available, but these were given to others who had arrived before her.
Verdict
In a landmark order safeguarding the interest of fliers, the National Commission urged the Director General of Civil Aviation (DGCA) and the Secretary, Department of Civil Aviation, Government of India, to evolve guidelines to prevent harassment of passengers refused boarding despite having confirmed seats.
In Radha's case it pointed out that the airline had not produced documents which laid down a fixed time for passengers to report at check-in counters. It ordered Jet Airways to pay the complainant a compensation of 600 euros (Rs. 42,300) and reimburse the amount spent on booking the alternate flight.
Point of law
An airline has to compensate a passenger who is denied boarding despite having a confirmed ticket.
[Source: The order of the National Consumer Disputes Redressal Commission, New Delhi dated 13 February 2017 on Revision Petition no. 2194 of 2013]