Stop Amazon from listening to your Alexa conversations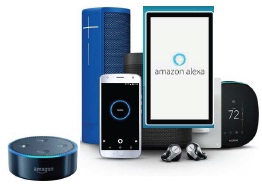 Alexa is a device developed by Amazon which connects to the internet and acts as a virtual digital assistant. It responds to voice commands by giving information on news, weather, sports, music and much more. When you give voice commands or ask for any details, the device sends it to a natural voice recognition service through internet, which interprets them and sends back the appropriate response. Alexa device which comes in several models can also help you in controlling other connected devices like lights, AC, Refrigerator, TV, Music System.
---
 

Nutshell
• Amazon records snippets of your conversation with Alexa
• These audio snippets are used for making Alexa smarter
• You can stop Amazon from using your Alexa conversations.
---
Early this year, a report by Bloomberg revealed that thousands of Amazon employees are listening to what people say when they talk to Alexa. Amazon said it uses these conversations to improve speech recognition of their system. This raises serious privacy concerns among users. You may not be able to completely stop Amazon from listening to your conversations with Alexa but you can at least limit its access from your settings.
How to change the settings:
– Open Alexa app on your smartphone.
– Tap on the three bars on the top left corner of the app to access the Settings and tap on the Settings
– In the Settings menu tap on the Alexa Account option which should be at the top of the page
– Scroll down and tap on 'Alexa Privacy'
– Tap on 'Manage How Your Data Improves Alexa'
– Turn off the 'Help Develop New Features'
– Turn off the button next to your name under 'Use Messages to Improve Transcriptions'
Alexa will no longer learn and improve from your responses, but your recordings will be safe and sound.
Some More Alexa options
Apart from prohibiting Amazon from reviewing your Alexa recordings and using them for making its virtual assistant smarter, you can also tweak some settings within your Alexa app to delete all or some select recordings.
– In the 'Alexa Privacy' settings, tap on 'Review Voice History' option
– In the Date Range select All History
Here you can choose to either select recordings and delete them collectively or delete a particular recording.
Use technology with caution to ensure your safety and privacy.
Source: www.techtimes.com, www.cnbc.com, www.indiatoday.com