Builder repays amount for not allocating chosen plot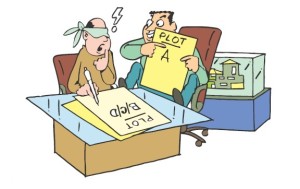 Jatin Shah had booked two plots of land in Springdale Retreat Scheme of Sandesh Procon Pvt. Ltd. for Rs. 5.92 lakh each. The agreement copy mentioned different plot numbers. To his surprise, he discovered that the location of plots had been changed unilaterally. Before allotment of the earmarked plots, once again the opposite party changed the location. In fact, when he visited the site, Jatin couldn't locate his plots! Also, the progress of construction seemed to be very slow and he felt it would take several years for completion.
Distressed, he approached the builder for cancellation of booking and refund. As he did not get any response, he requested CERS to help him. When CERS was not able to get proper response from the builder, a legal notice was issued. Soon, a representative of the builder responded and a meeting with Jatin was arranged. After the mediation, CERS was able to convince the builder to refund the amount. Jatin was relieved when he got a cheque for Rs.11.84 lakh. 
Tips 
When you purchase property, ensure that no changes in location of plots are made without your consent. If you do not agree with the change, be firm and get it reversed.
Before signing an agreement or giving a cheque, check that all details are as per what has been agreed with the builder.
Ensure that there is a clause in the contract for full refund of payment, if the builder delays in giving possession or if the builder makes any changes without your consent.
Travel company made to refund money for cancelled tour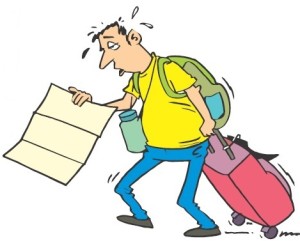 In April 2015, Bharat Shukla booked a Kailash Mansarovar Yatra through Sarva Tours and Travels. He paid Rs. 1.6 lakh as advance payment for eight people. The tour got cancelled due to a devastating earthquake in Nepal and consequent denial of permit by the Chinese authorities.
Bharat requested the travel agency to refund the booking amount. The agency didn't agree but offered to carry forward his trip to the next year. Bharat didn't want this offer and insisted on getting a refund. When his requests were not heard, Bharat contacted CERS for intervention. A mediation meeting was held between the two parties and CERS was able to convince the agency to refund Rs 1 lakh as settlement. 
Tip
Before you book a tour package check for the refund norms in the event of the tour being called off due to unforeseen circumstances or if it is cancelled by you. If there is no refund option, do not book the package.