Hospital repays excess amount charged
Prabodh Halde's mother-in-law was admitted in Hiranandani hospital, Thane, as she complained of increased palpitations. She was kept in a HDU room (high dependency unit) where she underwent several tests. A couple of hours after the tests she was shifted to a single AC room. Prabodh was told that since she had been shifted to a higher category room, the charges for the tests would be according to the higher room, even though they were conducted when she was in a HDU room.
Prabodh did not agree to this and tried to negotiate with the hospital. The hospital responded that it was their policy that the charges for the tests would be according to the higher room that the patient had stayed in. Prabodh then contacted Consumer Education and Research Society (CERS) for intervention. On receipt of an official letter from CERS, the hospital agreed to repay the difference in the charges of the tests which was Rs. 7,000.
 Tips
Patients, or their relatives, should ask hospitals for an itemized bill that lists the specific services they are being charged for
If they find the charges unreasonable they should protest and try to get them reduced
 Hypercity gives compensation for wrong billing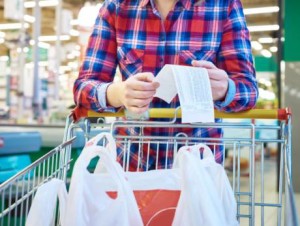 Every time Sandeep Sharma went shopping at Hypercity he had an experience of wrong billing. Once he purchased a Tetley Green Tea pack costing Rs. 425 at 10% discount. So he should have been billed for Rs.382.50 but he was billed for Rs. 405. Another time, a discount of Rs. 6 in a Mirinda bottle was not passed on to him. Then, he was billed Rs. 95 for a pack of Fun n Food Mayonnaise with an MRP of Rs. 85.
Whenever he brought this error to the notice of the store management, he was assured it would not be repeated. Fed up, he wrote to CERS with all the purchase details and bill copies. CERS arranged for mediation. The Hypercity representatives admitted their mistakes in bills and assured corrective action. They also offered Rs. 5,000 per complaint (Rs. 15,000 total) as compensation to Sandeep.
 Tips
Always insist on getting a proper bill
Check your bill before paying and bring any discrepancy to the cashier's notice
If you notice the discrepancy after you have left the store, call them and register your complaint
Also send a written complaint and follow-up regularly.
Send your complaint to a consumer organisation/legal metrology department with all documents