Soon, stricter norms for pharma product advts
Advertisers of pharmaceutical products and medical devices may soon face stricter curbs. The government is planning to make amendments to drug laws to keep a check on misleading advertisements. The proposed changes will also include ayurvedic and homoeopathic products.
While advertisement of prescription drugs is prohibited in the country, companies often find loopholes in the law to advertise about therapies or run campaigns related to such products. Similarly, there are no stringent regulations for medical device advts.
Govt planning sugar tax to fight obesity, diabetes
The government is planning stringent measures including higher taxes to regulate sale of sugar-sweetened beverages and junk food in the country. The health ministry and the Food Safety and Standards Authority of India (FSSAI) are working on a detailed proposal to curtail increasing consumption of these products.
What is especially worrisome is their consumption among children, which leads to obesity and diabetes. The government's proposal, in line with the recommendations of the World Health Organization (WHO), is likely to include stringent packaging norms.
Restrictions on fast food advts to curb viewing by kids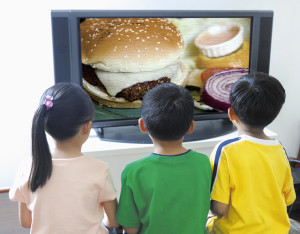 A government panel, formed by the Ministry of Women and Child Development, has recommended restricting airing of advertisements of packaged food high in sugar and fat between 2 pm and 10 pm on weekdays and from 8 am to 10 pm on weekends and holidays when child viewership is relatively high.
It has also suggested that advts promoting junk food should contain health advice about possible ill-effects and provide adequate information about the ingredients.
Apple recalls chargers due to electric shock fears
Apple has issued a recall for iPhone, iPod, iPad and Mac chargers over concerns they could cause an electric shock. The faulty chargers, which were sold over 12 years, "may break and create a risk of electrical shock if touched", reports www.choice.com.au.
Apple's recall will affect products sold between 2003 and 2015. The faulty component is the two-prong wall plug that slides into Apple's charging brick. Affected Apple chargers have four or five faint numbers embossed on the back. If your charger has these numbers, stop using it immediately.